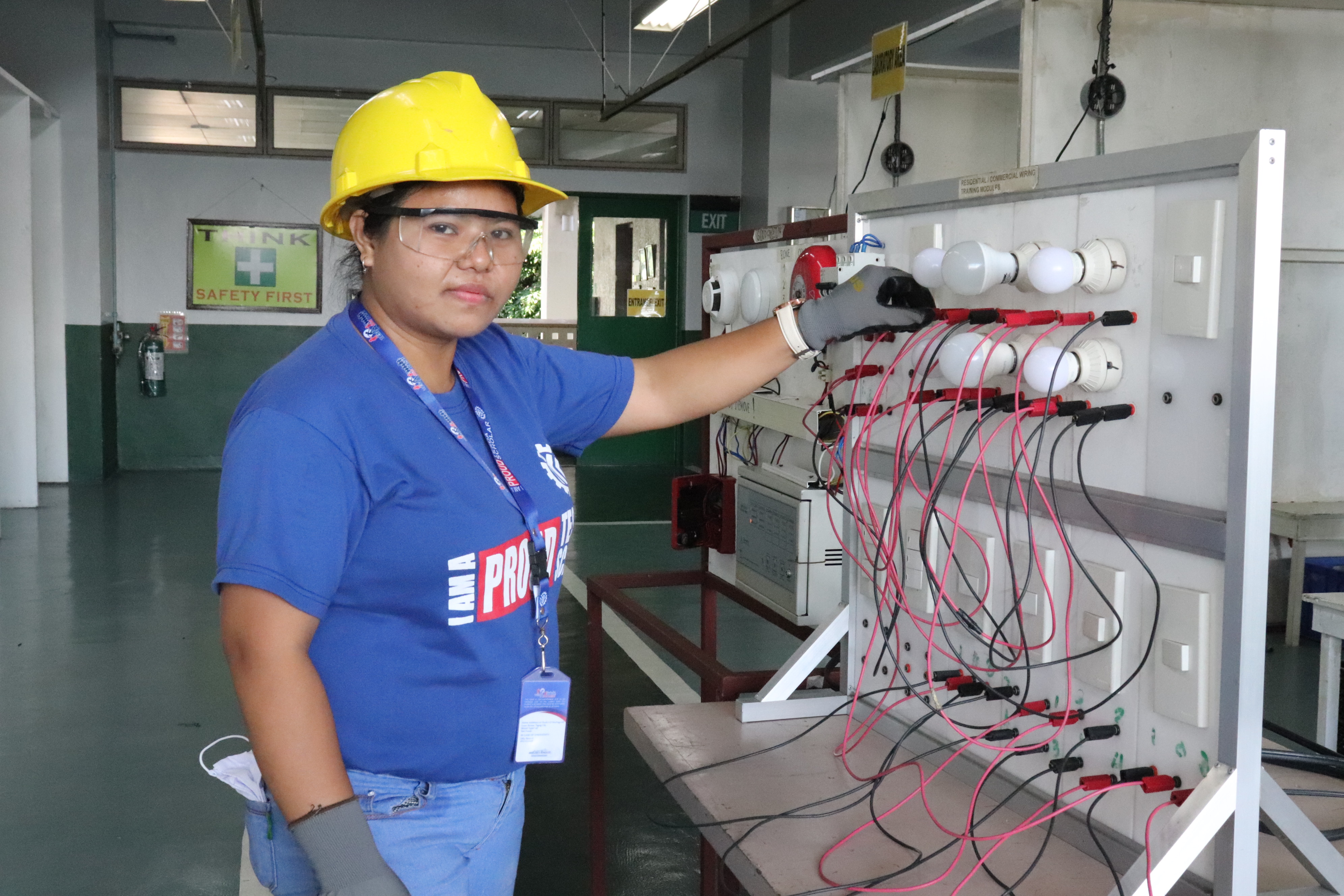 Electrical Installation and Maintenance NC II
Goal:
Our aim by the end of 2023 is to educate and train 75 highly skilled electricians who are globally competitive and dedicated to promoting environmental consciousness, sustainability, innovation, and gender equality.

Objectives:
Enhance the knowledge, skills and attitude of trainees in Electrical Installation and Maintenance NC II who promote gende equality;
Incorporate Green TVET practices and sustainability principles into competency-based training to foster environmental awareness;
Foster the value of innovation and support women's empowerment; and
Produce minimum of 75 certified and job ready graduates.
Course Description:
This training program consists of competencies that a person must achieve to enable him/her to install and maintain electrical wiring, lighting and related equipment and systems where the voltage does not exceed 600 volts in residential houses/buildings.
Download PDF