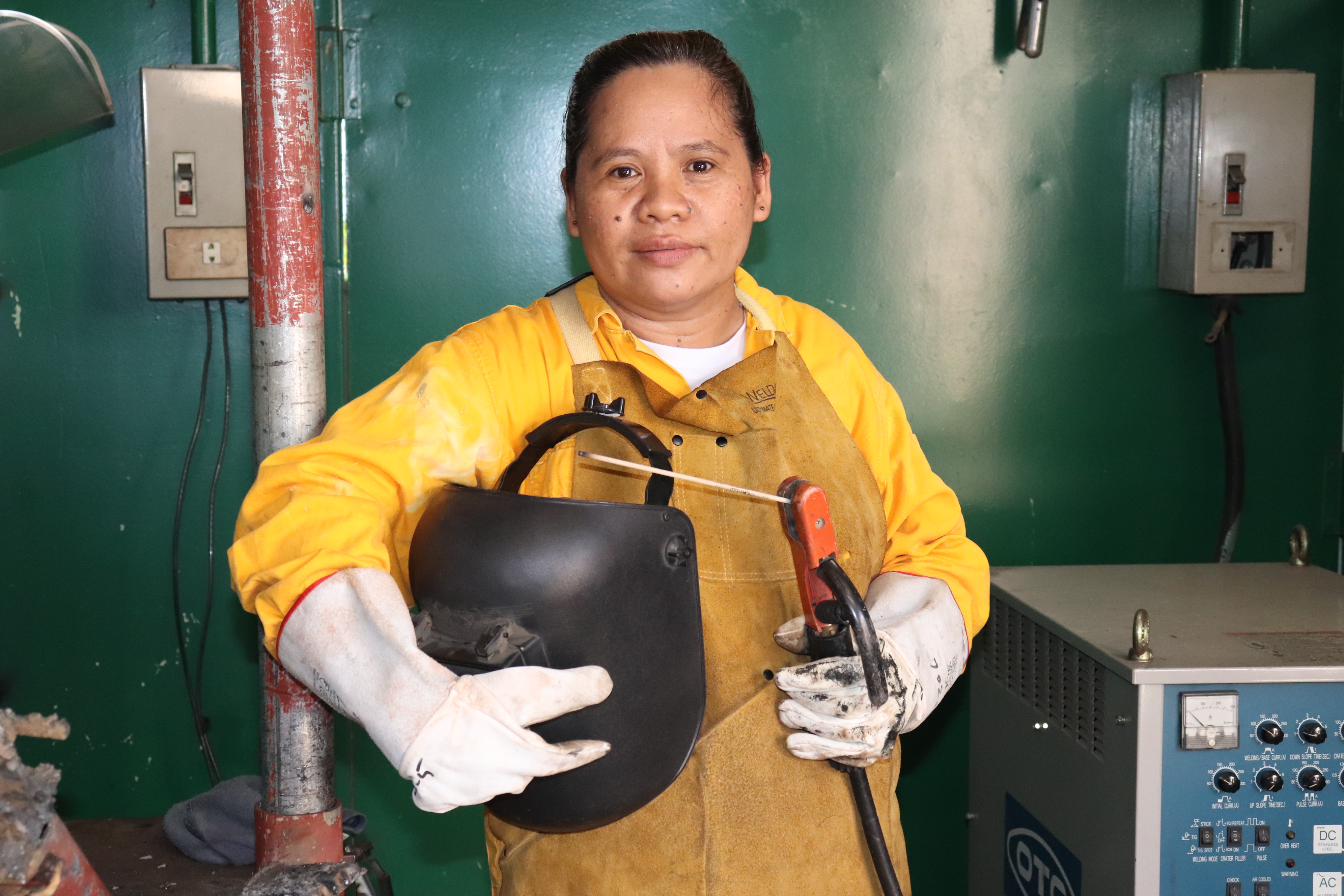 Shielded Metal Arc Welding NC I
Goal:
To educate and produce globally competitive Plate Welders with passion for environmental consciousness, sustainability, innovation, and gender equality by the end of 2023.
Objectives:
Enhance the knowledge, skills and attitude of Shielded Metal Arc Welding NC I trainees to become gender-fair ang globally competitive Plate Welders;
Instill environmental awareness by integrating Green TVET practices and sustainability in the delivery of competency-based training;
Promote the value of innovation, w support women empowerment; and
Produce at least 50 certified and job ready graduates.
Course Description:

Designed to enhance the knowledge, desirable attitudes and skills of a WELDER in accordance with industry standards. It covers core competencies such as: weld carbon steel plates using SMAW. This includes common competencies: apply safety practices, interpret drawing and sketches, perform industry calculations, contribute to quality system, use hand tools, prepare weld materials, setup welding equipment, fit up weld materials and repair welds. It also includes competencies such as. receive and espond to workplace communications. work with others, demonstrate work values and practice basic housekeeping procedure.
Download PDF