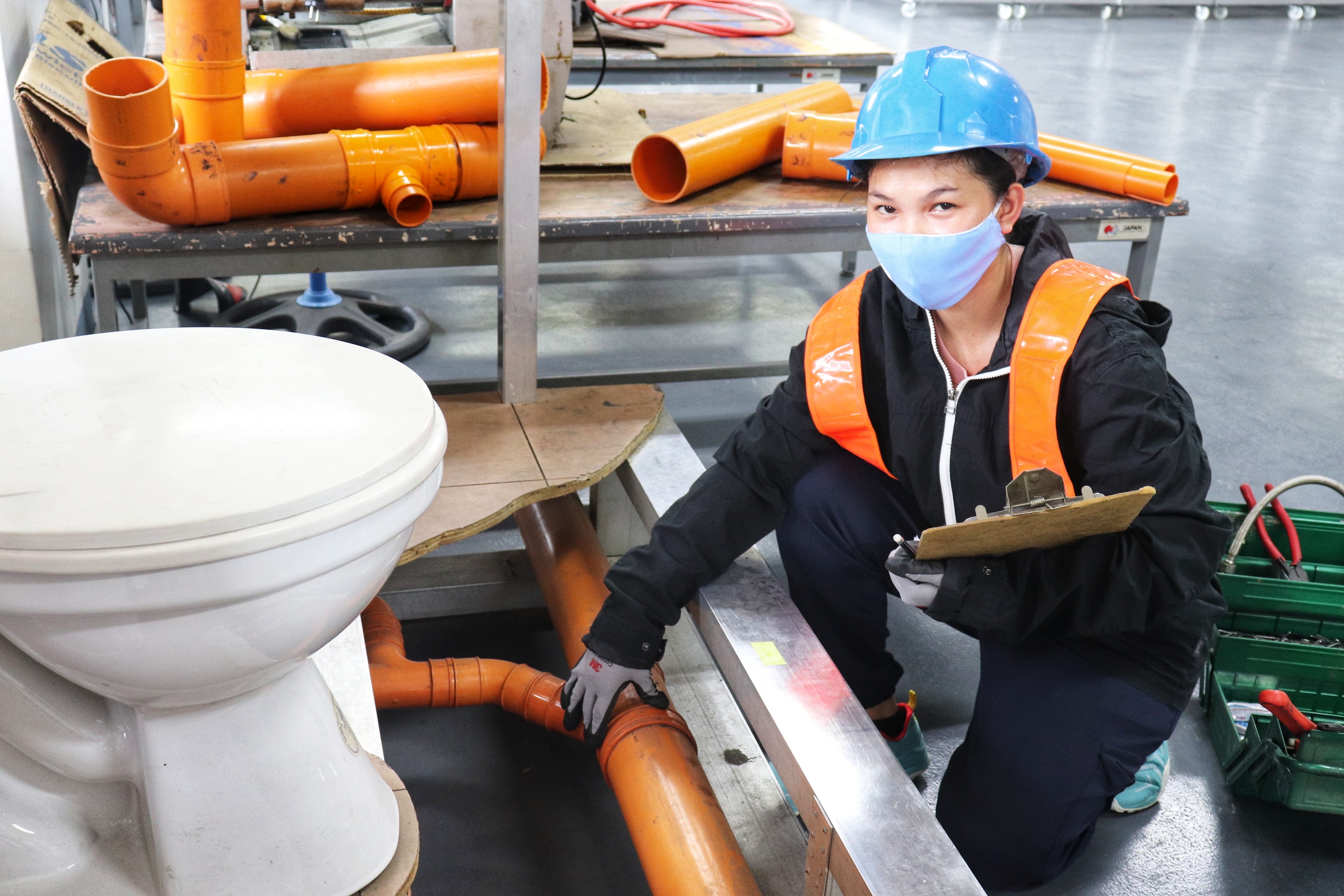 Goal:
To educate and produce globally competitive Plumber I with passion for environmental consciousness, sustainability, innovation, and gender equality by the end of 2023.
Objectives:

Enhance the knowledge, skills and attitude of Plumbing NC I trainees to become gender-fair and globally competitive Plumbers;
Instill environmental awareness by integrating Green TVET practices and sustainability in the delivery of competency-based training;
Promote the value of innovation, support women empowerment; and
Produce at least 50 certified and job ready graduates.
p>
Course Description:
Design to equip individuals with operational skills in Plumbing, such as prepare plumbing layout, make piping joints and connections, perform minor construction works and install and assemble single plumbing unit.
Download PDF