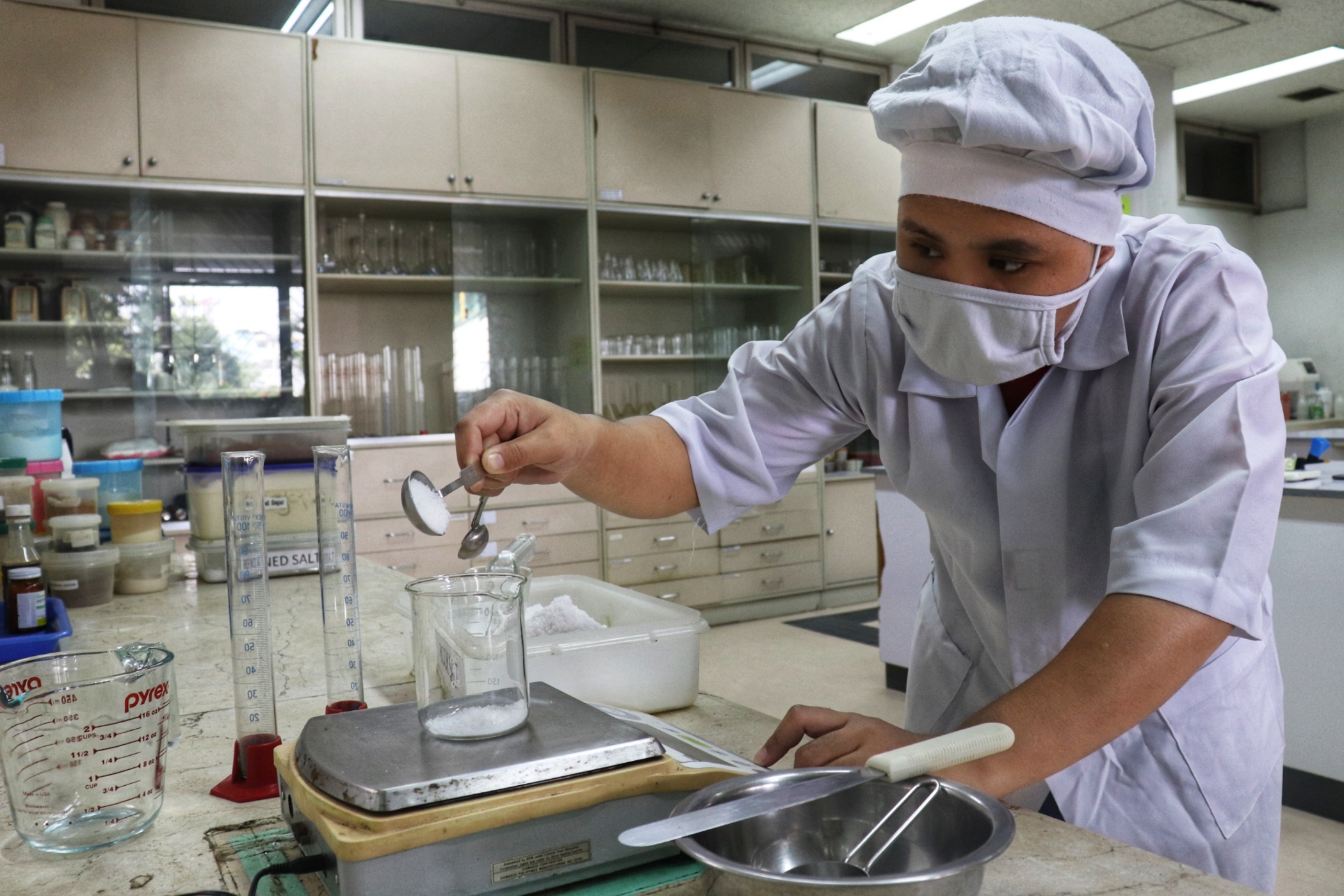 Food Processing NC II
Total Hours:570
Total Months:4
Goal:
To educate and produce globally competitive Food Processors with passion for environmental consciousness, sustainability, equality, gender fairness and innovative skilled workforce by the end of 2022.

Objectives:

Enhance the knowledge, skills and attitude of Food Processing NC II trainees to become gender-fair and globally competitive Food Processors;
Instill environmental awareness by integrating Green TVET practices and sustainability in the delivery of competency-based training;
Promote the value of innovation, support women empowerment; and
Produce at least 50 certified and job ready graduates.

Course Description:
Designed to enhance the knowledge, skills and attitude in processing foods by salting, curing, smoking, fermentation and pickling; and sugar concentration. It also includes preparing equipment, tools, utensils, raw materials and other ingredients, packaging finished products and preparing production report, applying food safety and sanitation and implementing good manufacturing practice (GMP).
Download PDF