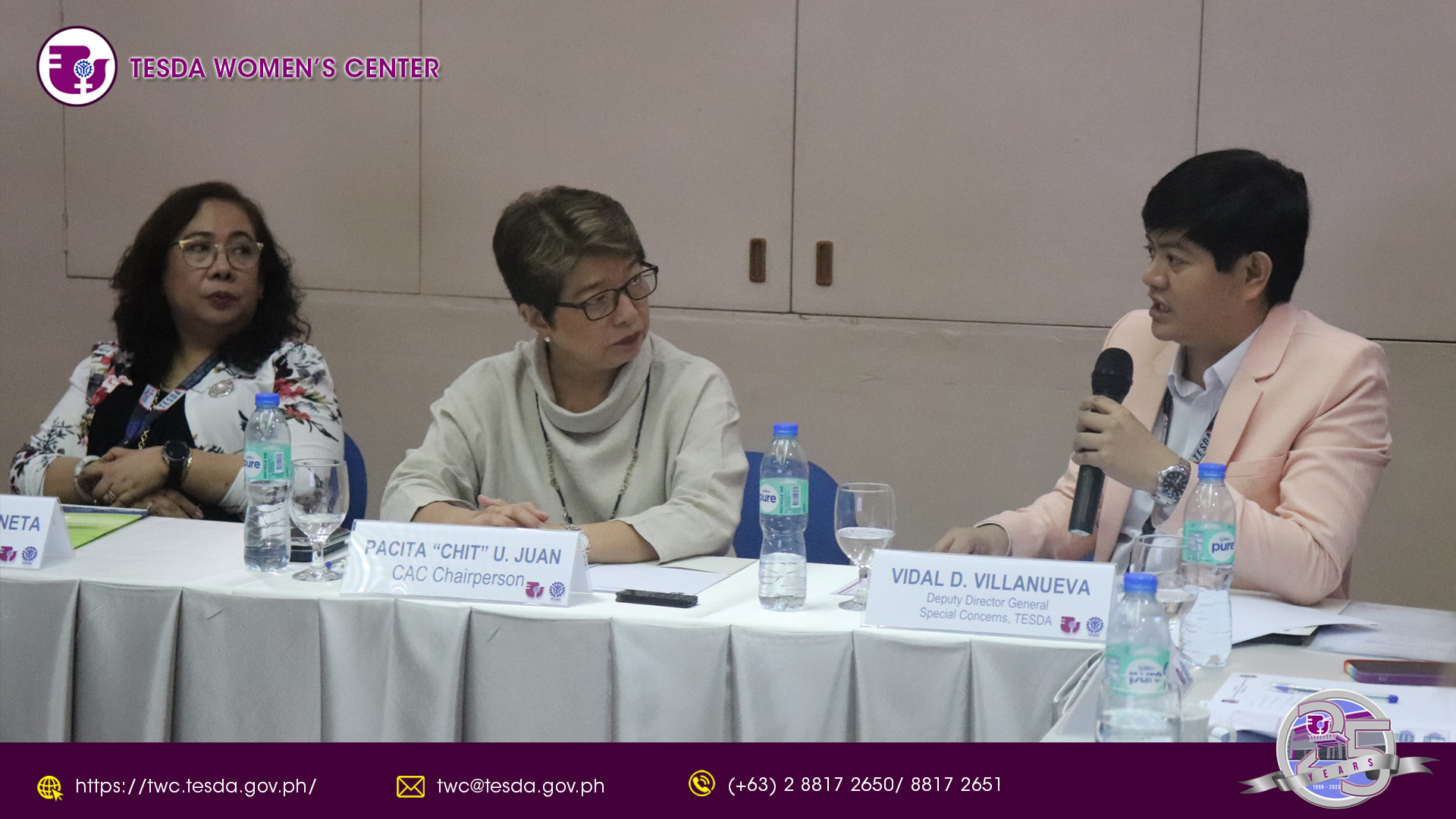 TWC Advisory Council Held Second Quarter Meeting
06-06-2023
The 2nd Quarter Meeting of the TESDA Women's Center Advisory Council was held on June 6, 2023, at the TWC Gregoria de Jesus function room, Taguig City.

The Center Advisory Council (CAC) members effectively contributed their expertise and conveyed inputs to the Center's Institutional Development Plan for CY 2023 - CY 2028 and approved the 2023 Action Plan aimed at uplifting the welfare of more women beneficiaries in society.

Seven (7) members of the CAC participated in the meeting presided by the CAC Chairperson representing the Business Sector, Pacita "Chit" Juan.

The other distinguished council members who attended the meeting include Deputy Director General for Policies and Planning, DDG Rosanna Urdaneta, representing the government sector; Dr. Carolyn Sobritchea representing the academe sector; Teresita Borgoños representing the labor sector; Prof. Xavier Alpasa representing the social economy sector; Olivia Limpe-Aw representing the employer sector; and Deputy Executive Director for Operations, Maria Kristine Josefina Balmes, representing the Philippine Commission on Women (PCW).

The Deputy Director General for Special Concerns, Vidal Villanueva III, also shared a brief presentation about TWC as one of the TESDA Specialized Training Centers with nationwide coverage of its selected programs and services.

The TWC management expresses gratitude to all the CAC members for their dedication and continuous guidance and support of the Center.