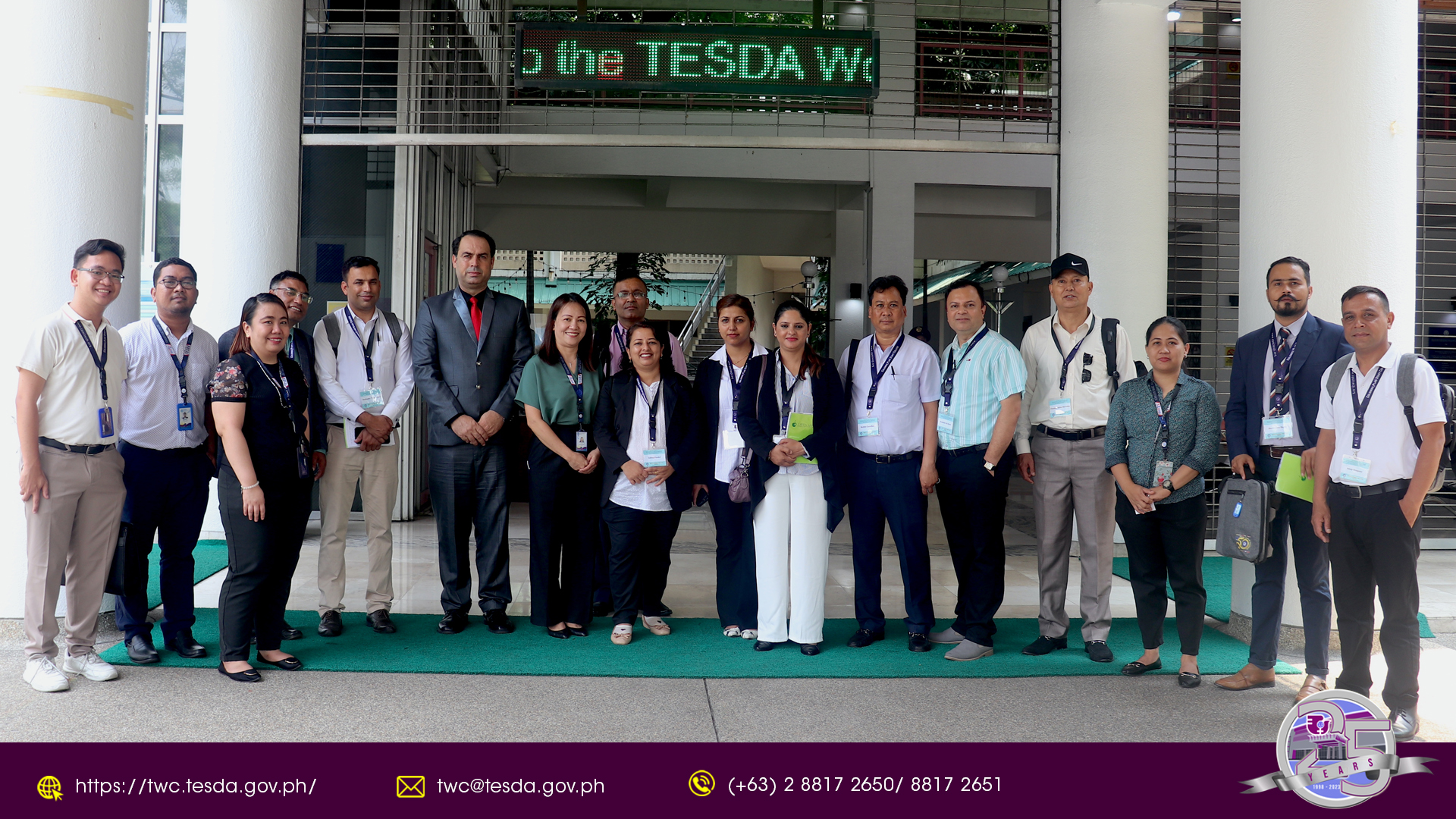 TWC Welcomes Participants from CPSC
06-20-2023
PARTICIPANTS OF On June 20, 2023, the TESDA Women's Center welcomed the participants of the Consultancy Program on Developing National Competency Standards and Competency Assessment Tools for NVQS Nepal hosted by the Colombo Plan Staff College (CPSC) headed by Engr. Dir. Mian Khuram Ahsan, the Officer-in-Charge of CPSC.
The institutional visit included the following activities 1) A short program and presentation of the TESDA Women's Center's AVP and briefer; 2) An open forum on the questions and inquiries from the participants and 3) A tour of the training workshops and facilities./p>

The visitors were welcomed by the Acting Chief TESD Specialist, Ms. Mylene Somera and the TWC briefer was presented by Ms. Kimberly Bautista, Acting Supervising TESD Specialist. The guests were also assisted by Engr. Ryan Llanto during the program and Ms. Aura Kriz Abella on the tour of training workshops and facilities.