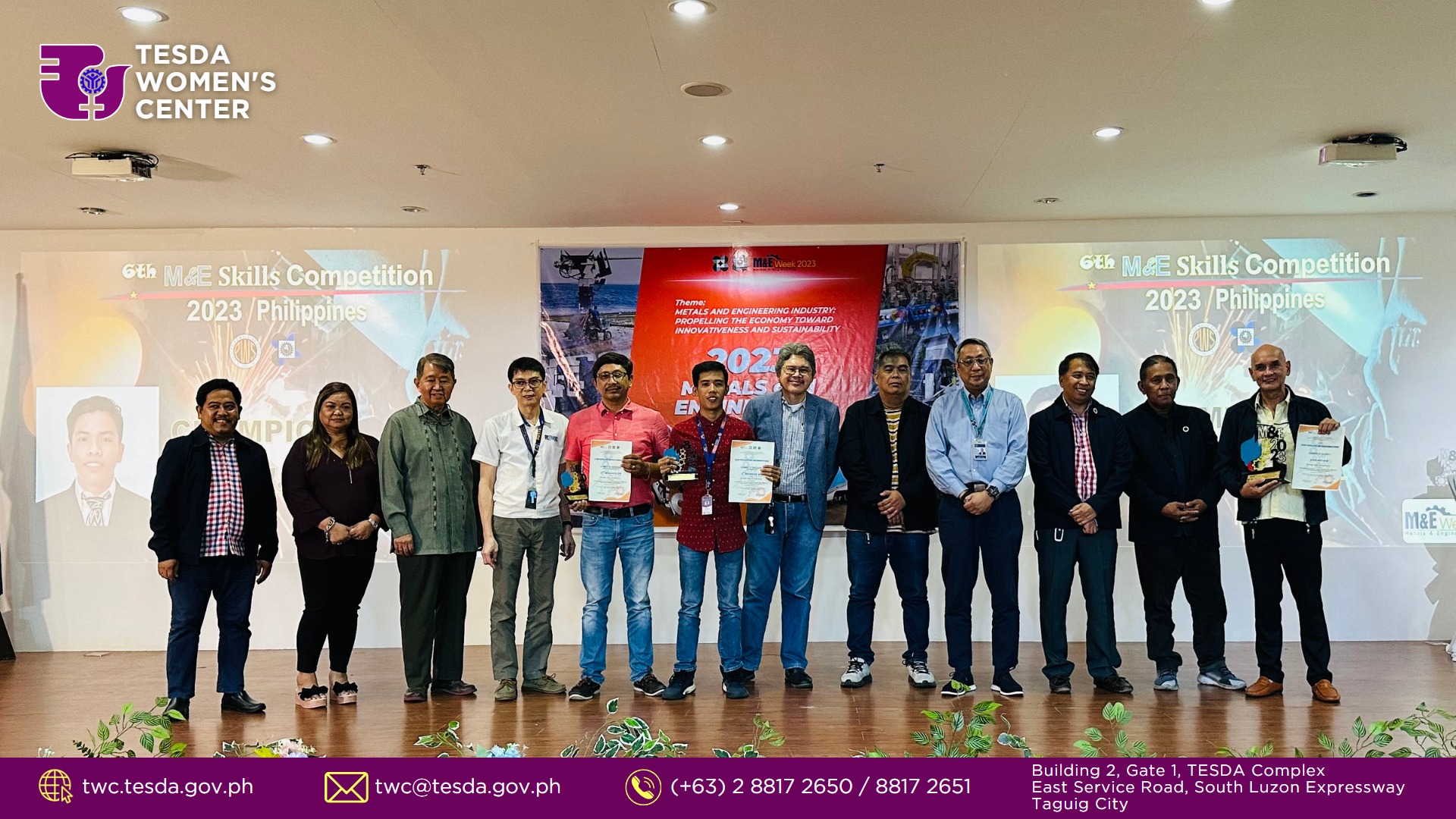 TWC SMAW NCII Graduates Top Skills Competition
06-15-2023
TWC congratulates the SMAW NC II graduates on winning the recently conducted Skills Competition organized by the Philippine Welding Society (PWS) in partnership with the Department of Science and Technology - Metals Industry Research and Development Center (DOST-MIRDC) on June 15-16, 2023 at the PWS Welding Laboratory, DOST-MIRDC.

Angus Jeff Malonzo, a TWC graduate, won 1st place in the Category: Gas Metal Arc Welding (GMAW) in Carbon Steel (CS) Pipe-6G Position out of 13 competitors. Angus Jeff received a trophy and a cash prize.

For the Metal Fitting, Metal Fitter's Tools in Carbon Steel (CS) plate-layout, cutting, and finishing, another graduate, Isaiah Sadang, won 1st place out of 8 competitors. Isaiah also received a trophy and cash prize.

As the only female out of 16 competitors in the Category: Flux Cord Arc Welding (FCAW) in Carbon Steel (CS) plate-2G and 3G positions, Janine Niebla won 4th place.

To all the winners, congratulations on your incredible success!