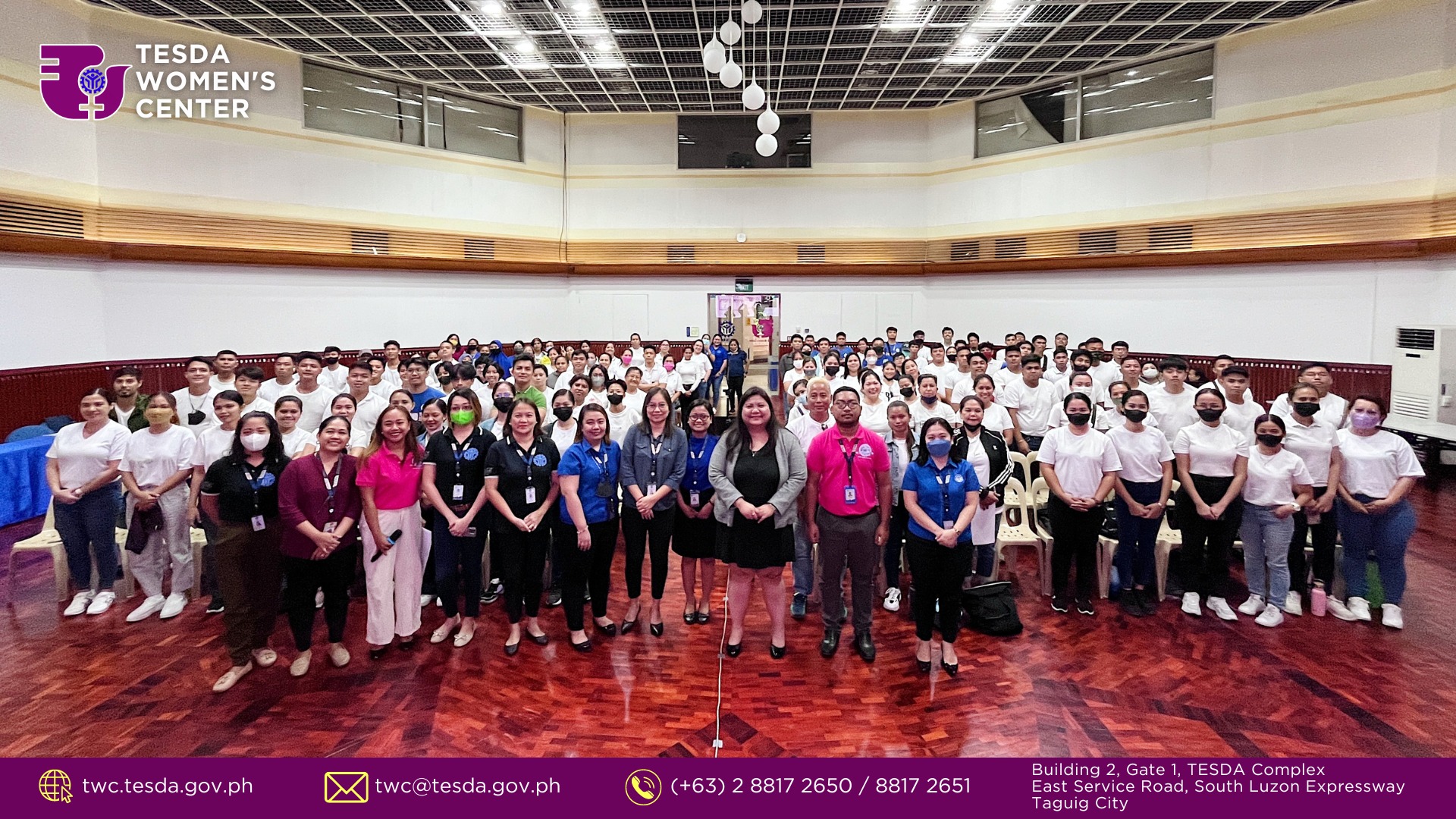 TWC Welcomes New Trainees of 2023
07-05-2023
On July 5, 2023, the TESDA Women's Center conducted the Trainees Orientation Program for this year's first batch of TESDA scholars from various qualifications. One hundred and fifty (150) trainees from Dressmaking NC II, Electrical Installation & Maintenance NC II, Food & Beverage Services NC II, Bartending NC II, GMAW NC II and Driving NC II attended the face to face orientation at the TWC Tandang Sora Hall, while the fifty (50) trainees on Facilitate eLearning Sessions and Virtual Assistance Services Level II joined via Zoom meeting platform.
The Trainees Orientation Program aims to provide comprehensive information and guidance to the newly enrolled trainees, acquainting them with the center's policies, procedures, culture, and expectations. Likewise, the TOP intends to showcase the training facilities of TWC that would motivate and inspire trainees as they finish their respective training.
The TOP was joined by the NCR- MuntiParLasTaPat District Director, Atty OF @. Marichelle D. De Guzman, Acting Chief Mylene H. Somera and all the members of TWC Faculty and Staff.