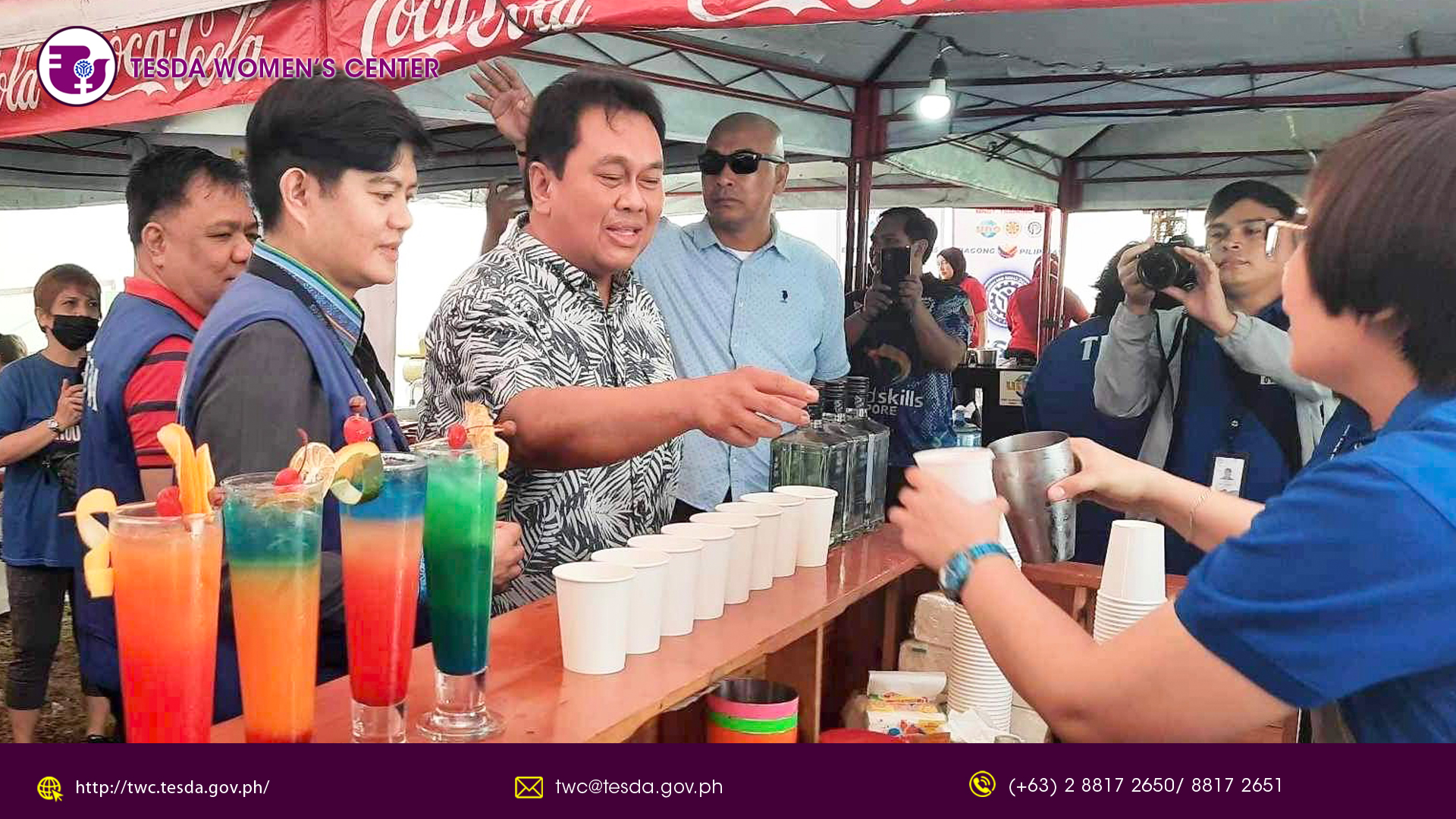 TWC Conducts Outreach Program at Baseco, Manila
07-25-2023
On July 25, 2023, TESDA Women's Center, in collaboration with other TESDA Training Institutions (TTIs) and various government agencies, gladly joined the launch of LAB FOR ALL Caravan at the Sen. Benigno S. Aquino Elementary School in Baseco, Manila.
The program was initiated by First Lady Marie Louise Araneta-Marcos to bring free medical consultations, laboratory services, and distribution of medicines to the communities. Furthermore, it showcased relevant technical-vocational skills innovations emerging in the industries such as Barista, Bartending, Caregiving, Cookery, Mechatronics/Robotics, and Welding.
TWC's Bartending NC II Trainer, Shella Bawar, demonstrated signature cocktails assisted by the trainees. A help desk was also facilitated by Jennifer Caoile, Assistant Head of Training Management Unit and Aura Kriz Abella, Guidance Counselor, to provide information to the public and address queries regarding the TWC's TVET programs and services.