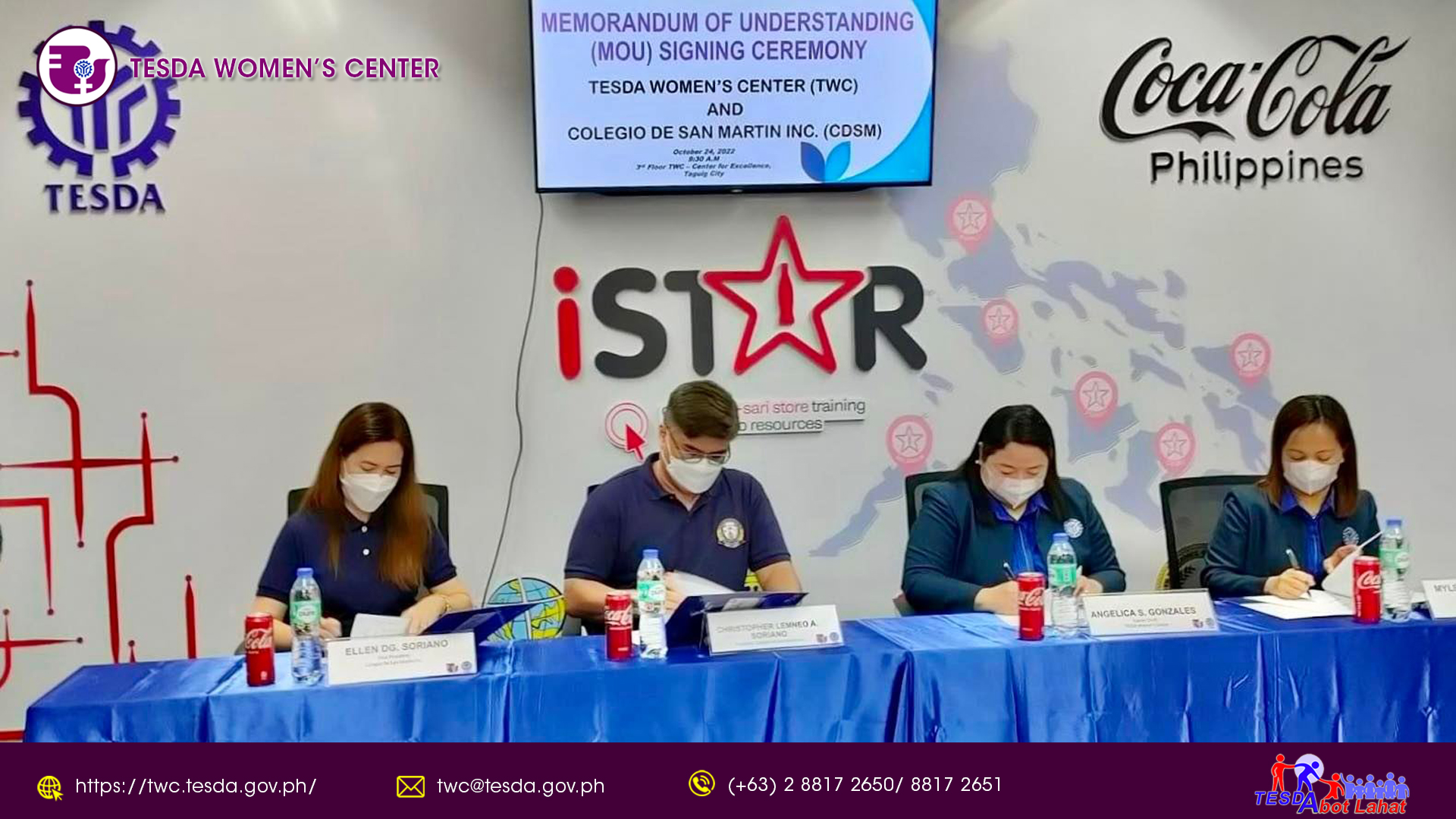 TWC - CDSM MOU Signing Ceremony
10-24-2022
The TESDA Women's Center (TWC) and Colegio de San Martin (CDSM) signed a Memorandum of Understanding (MOU) on October 24, 2022, held at the iSTAR Center for Excellence, TESDA Complex, Taguig City.
The partnership will center on implementing the iSTAR Program through the provision of digital basic entrepreneurship training and facilitating access to business resources for TVET scholars such as merchandising and peer mentoring support and other assistance activities to achieve the desired goals of the program.
The ceremonial signing was participated by the TWC Chief, Ms. Angelica Gonzales and CDSM President, Mr. Christopher Lemneo Soriano. The ceremony was also witnessed by the TWC Supervising TESD Specialist, Ms. Mylene Somera and CDSM Vice President, Ellen Soriano.
This partnership provides more options for TWC graduates. They can choose wage employment or self-employment as entrepreneurs in the future.