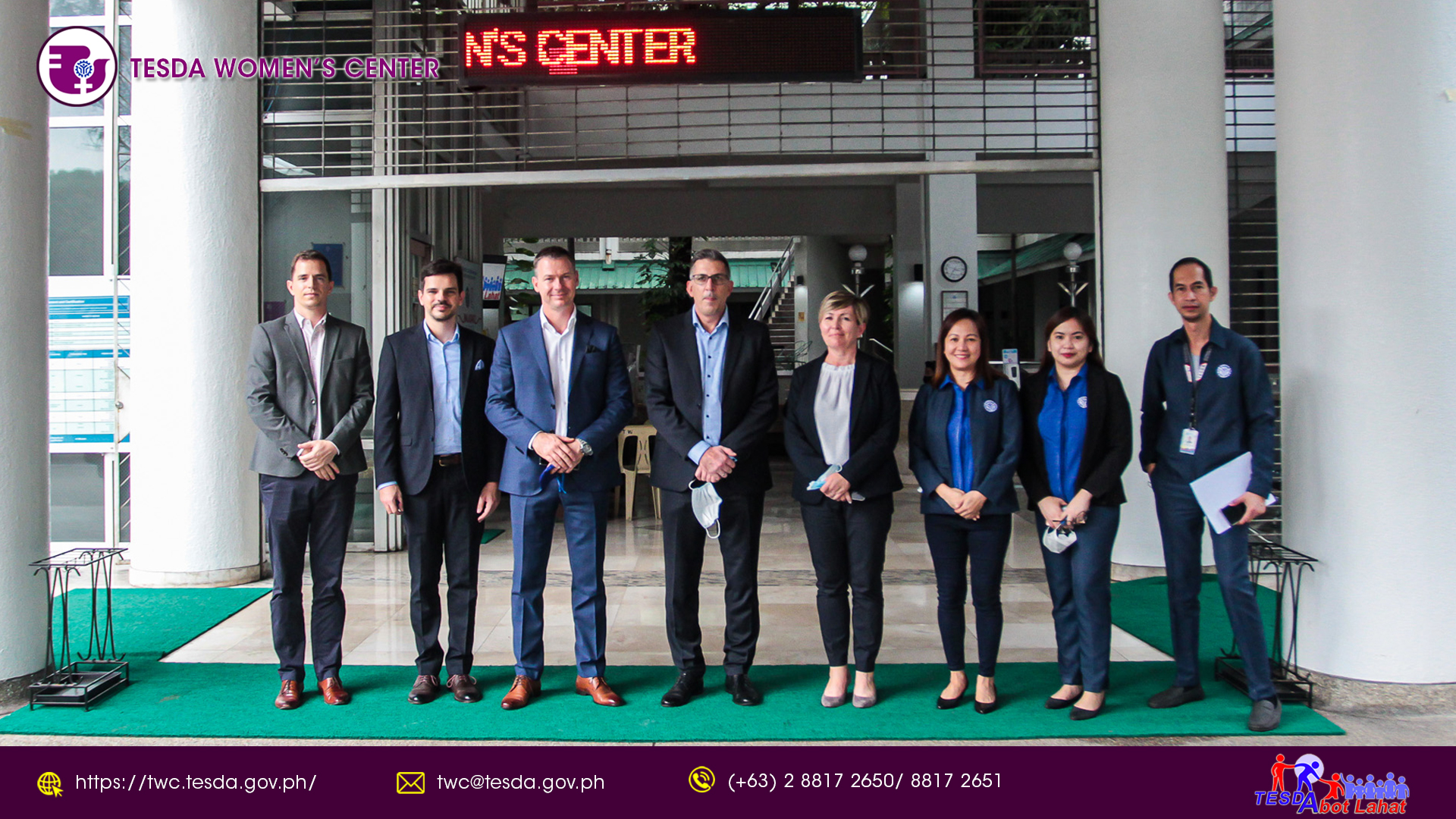 Embassy Of Hungary Visits TWC
10-19-2022
A Partnership Facility Visit was conducted by the Embassy of Hungary in Manila, Philippines at TWC on October 19, 2022.
The following Embassy Representatives visited the training workshop of Electronic Products Assembly and Servicing (EPAS) NC II: Mr. Zsolt Ipolyi-Keller, Consul Flex Hungary; Ms. Tünde Boros, HR Business Partner; Mr. László Bajor, Senior Director of HR Business Partner Prohuman 2004 Kft.; Mr. Csongor Juhász, CEO; Mr. Endre Kovács, Director of Recruitment Kft.; and Mr. Attila Halász.
The Center's Supervising TESD Specialist, Ms. Mylene Somera, welcomed and guided the visitors while promoting the quality-assured training programs and significant advocacies of TWC.
Ms. Jennifer Caoile, Senior TESD Specialist and EPAS NC II Trainer, assisted the visitors during their tour inside the training workshop which was refurbished by the Center's partner, Samsung Philippines. Ms. Coile highlighted that through the support of Samsung Philippines, the TVET scholars are using a digital classroom equipped with Samsung LED screens, tools, and equipment that the trainees examine and repair themselves.
The Embassy of Hungary in Manila is the focal point for the increasingly strengthening ties between Hungary and the Philippines. Through this partnership facility visit of the Embassy of Hungary, TWC showcased the various demand-driven, high-quality and impactful training programs that it is offering to empower more women in society.