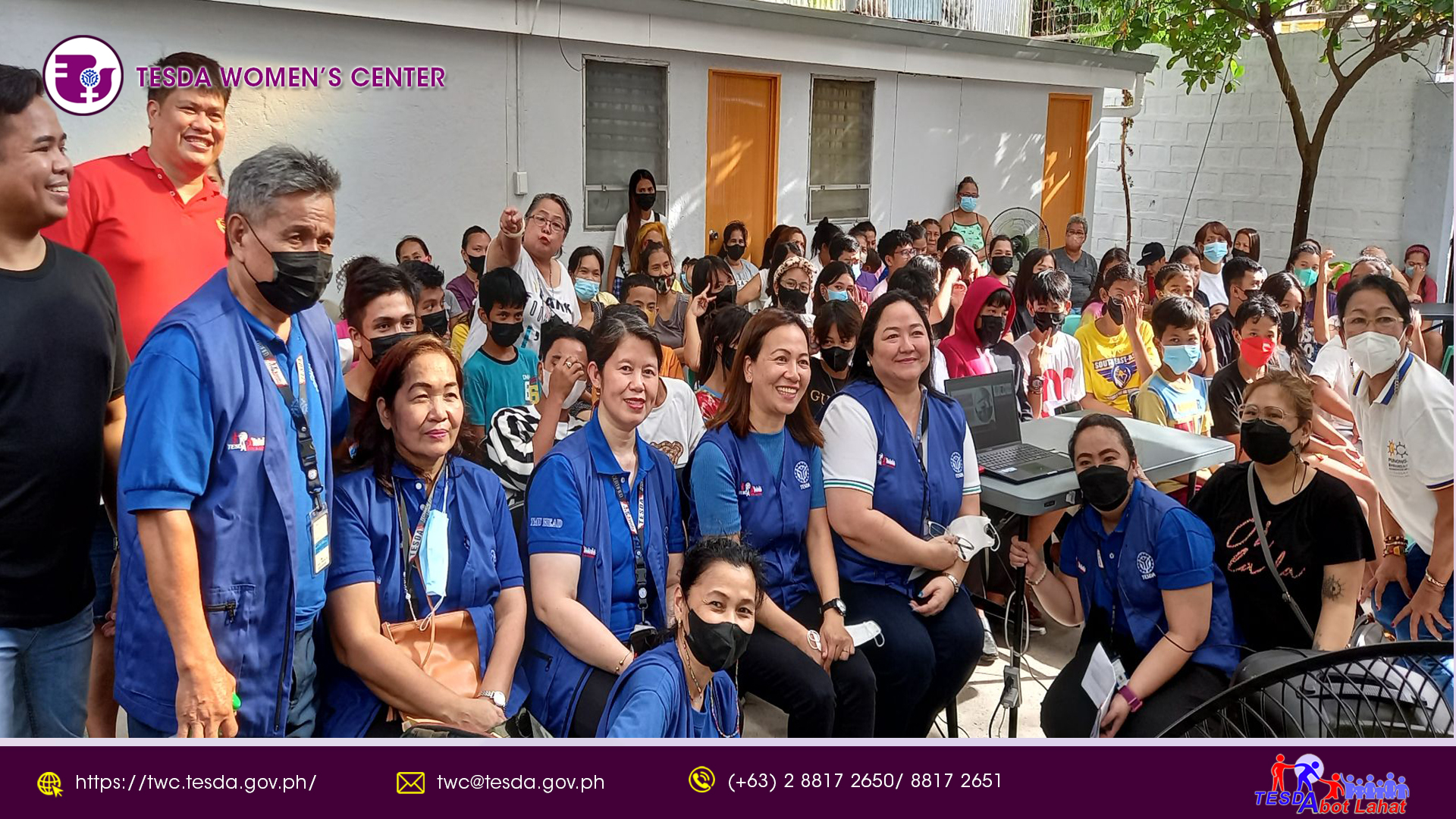 TWC Career Talk 2022 at Payatas, Quezon City
10-18-2022
On October 18, 2022, the TESDA Women's Center (TWC) together with the National Union of Bank Employees- Insurance and Finance Organizations (NUBE- IFO) held a Career Talk for senior high school students, parents/ guardians, and other women participants at Payatas Training and Livelihood Center, Quezon City.
During the program, Mr. Rainer O. Cruz, NUBE- IFO Coordinator, welcomes the TWC Team to the livelihood center and gives an overview of the importance of the program in their lives in the future.
The TWC Center Chief, Ms. Angelica S. Gonzales, encouraged the participants to consider TVET as their choice in choosing their careers since it is hands-on training. She emphasized that students and women who will be job seekers may acquire not only the essential knowledge on the subject matter but also the required competencies that one would need to fulfill the employers and economic stakeholders' expectations.
Ms. Aura Kriz R. Abella, TWC Guidance Counselor, presented different factors in choosing a career as well as the qualifications, facilities, and services offered by the center.
Ms. Mylene H. Somera (Supervising TESD Specialist), Ms. Gerrelen D. Balbin (Training Management Unit- Head), and other TWC employees were also present during the said program.