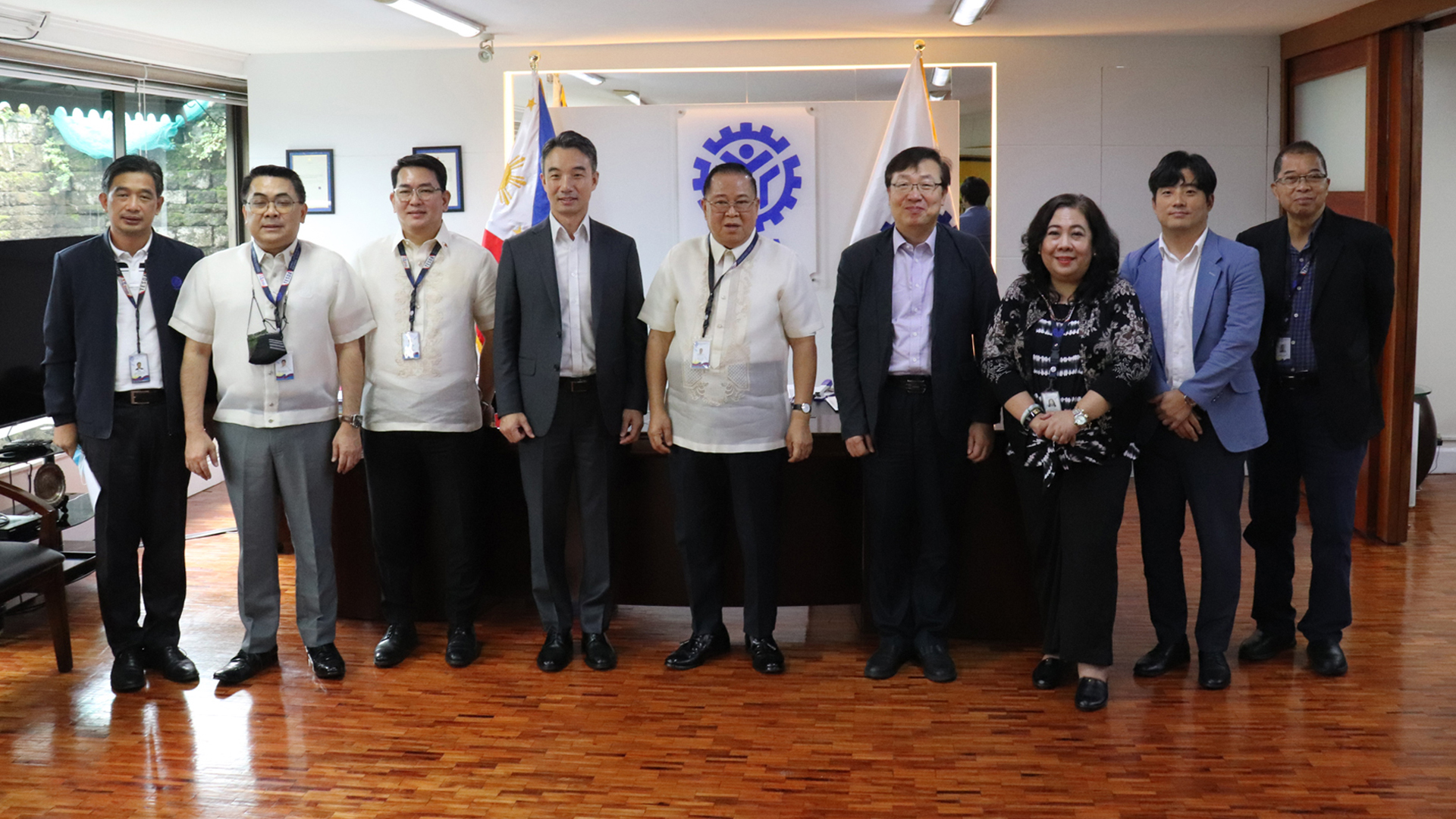 Samsung PH Visits TESDA
09-30-2022
Mr. Min Su Chu, President and Managing Director of Samsung Electronics Philippines Corp., pays courtesy call to the TESDA Director General, Secretary Danilo P. Cruz, September 30, 2022.

During the courtesy visit, the other TESDA Officials including DDG Rosanna A. Urdaneta, DDG Aniceto D. Bertiz III, DDG Josefino I. Torres, DDG Tonisito C. Umali, ED David B. Bungallon, and AED Adrian B. Ampong welcome the team of Samsung Electronics Philippines.
The TWC Chief, Ms. Angelica S. Gonzales, presented the contents of the Memorandum of Agreement (MOA) between TESDA and Samsung Philippines at the TESDA Board Room, TESDA Central Office.
Ms. Jennifer O. Caoile, TVET Trainer of Electronics Products Assembly and Servicing (EPAS) NC II assisted the visitors during their tour of the TWC facilities and workshops.

The TWC expresses thanks to the other officials and guests from Samsung Electronics Philippines for visiting us today: Mr. Seon Chol, President of Samsung Mechanics; Mr. Si Jeong Kim, CS Advisor; Mr. Ronald Joson, Service and Network Operations Head; Ms. Roselle Dayday, General Manager of People Group; and Ms. Esther Kang, Samsung Electronics Interpreter.