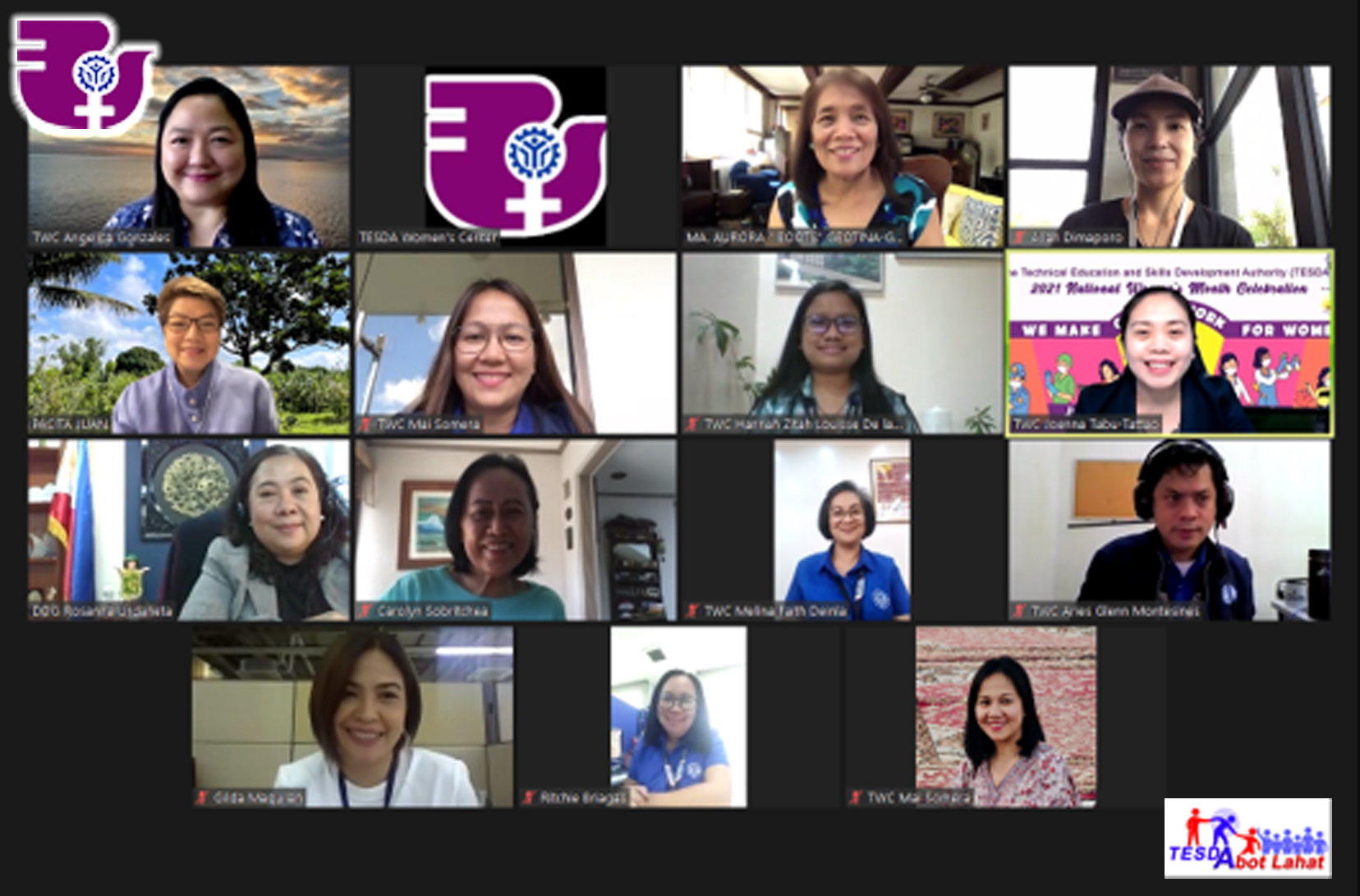 1st Center Advisory Council Meeting for CY 2021
03-03-2021
On March 3, 2021, the TESDA Women's Center Advisory Council had its 1st Quarter meeting for CY 2021 to discuss the accomplishments and activities conducted by the center even during the outbreak of COVID-19 pandemic in CY 2020.
The CAC members gave their very insightful perspectives for TWC in the years to come, consequently it was aligned with TESDA's roadmap. The meeting concluded with a promising and inclusive plan of activities for the stakeholders and clients of TWC, specifically the empowerment of women in Non-Traditional Trades.
The meeting and action planning were facilitated by Joenna P. Tabu-Tattao, GAD Trainer/Facilitator and attended by the members of CAC headed by Pacita "Chit" U. Juan, CAC Chairperson together with DDG Rosanna A. Urdaneta, Ma. Aurora "Boots" D. Geotina-Garcia, Gilda Patricia C. Maquilan, Carolyn I. Sobritchea and Fatima Aliah Dimaporo-Cimafranca. Present in the meeting were the members of the Secretariat headed by headed by Angelica S. Gonzales, Chief of TESDA Women's Center, Mylene H. Somera, Supervising TESD Specialist, Aries Glenn L. Montesines, Senior TESD Specialist, Melina Faith E. Deinla, TESD Specialist II and Hannah Zitah Louise D. Dela Cruz, Documenter/Librarian. Ritchie U. Briagas, Head of Finance and Administrative Support Services Unit was also present.