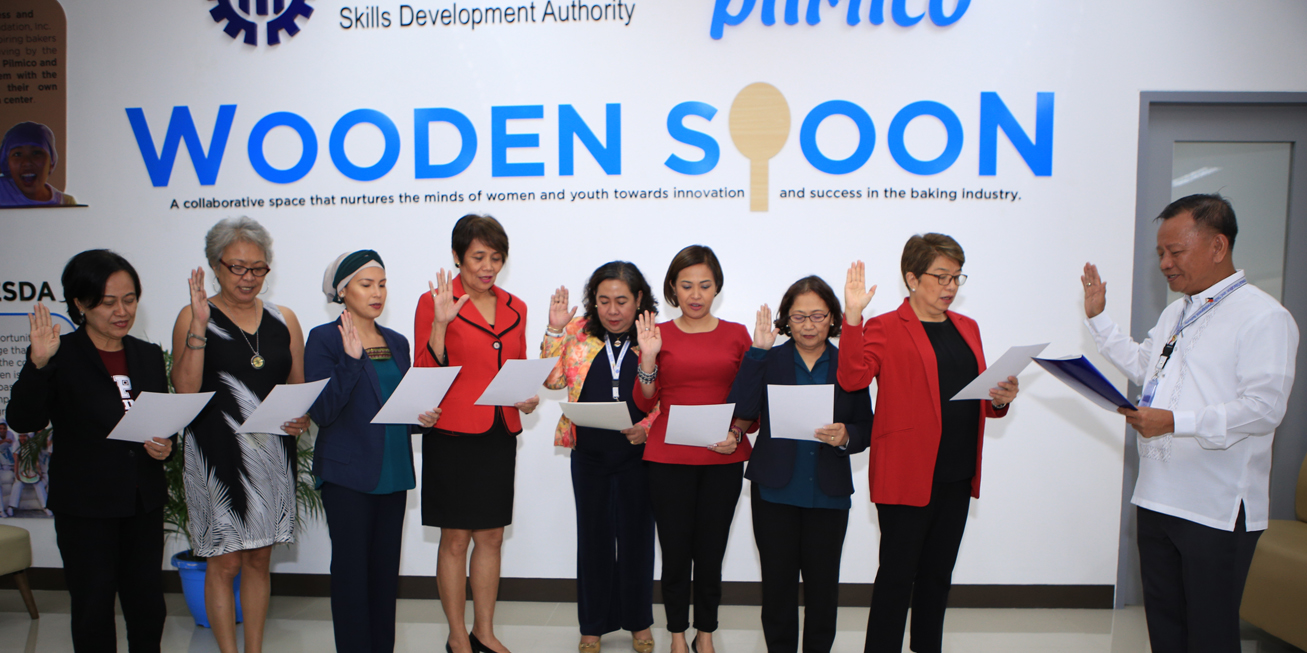 Reactivation of the center advisory council of the TESDA Women's Center and oath taking ceremony of the new members
12-05-2018
The original Center Advisory Council of the TESDA Women's Center was established in 1999 with former Senator Leticia Ramos-Shahani as Chairperson with members representing the business, labor union, women/NGO, academe, and the government sector.
A newly reactivated CAC was created in October 2018 through the initiative of the TESDA Deputy Director General for Policies and Planning, Rosanna A. Urdaneta, with the main objective of providing policy advice and guidance, and to build wider networks for the TESDA Women's Center (TWC).
The TWC is the lead Technical Vocational Education and Training (TVET) institution of excellence in women empowerment that advocates and provides programs and services geared towards quality-assured, inclusive and gender-fair TVET. It is an internationally accredited TVET institution by the Asia Pacific Accreditation and Certification Commission (APACC) with Gold level status. The TWC has also been recently recognized as an IMI-approved Centre by the UK-based Institute of Motor Industry.
The new members of the Center Advisory Council took their Oath during a ceremony officiated by the TESDA Director General, Sec. Isidro S. Lapeṅa, PhD., CSEE on December 5, 2018 at the TESDA Complex in Taguig City. The CAC members have been appointed by the TESDA Director General with a tenure of one year until Dec. 5, 2019.
The new CAC is composed of Pacita "Chit" U. Juan as Chairperson with the following members: TESDA Deputy Director General for Policies and Planning, Rosanna Urdaneta, representing the government sector, PCW Chairperson Rhodora M. Bucoy also representing the government sector; Ma. Aurora "Boots" Geotina-Garcia representing the Women NGO; Carolyn I. Sobritchea, PhD. representing the academe; Teresita "Tes" Borgoños representing the Industry/Construction sector; Gilda Patricia C. Maquilan representing the Business sector; and Fatima Aliah Dimaporo Cimafranca as representative of Services/Financial Intermediation.
The priorities of the new CAC include mapping out of industry needs to match with the priority sectors and identify relevant courses for women that are attuned with the demands of industries. The council also fully supports TESDA's GAD mandate of increasing the enrolment of women in the traditionally male-dominated fields.