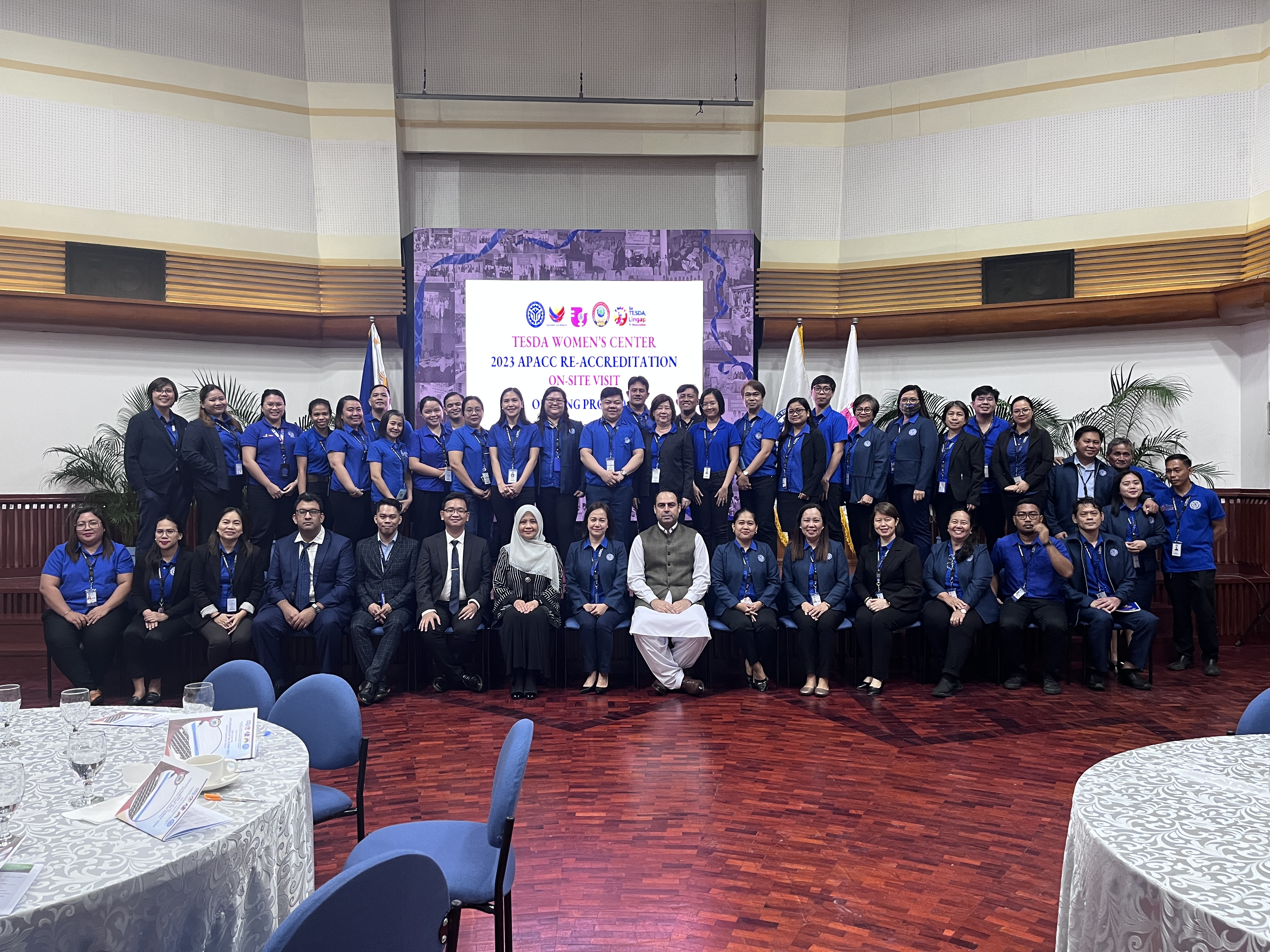 TESDA Women's Center's 5th Cycle of APACC Validation and On-Site Visit
10-03-2023
The TESDA Women's Center (TWC) subjected its institution to the evaluation and validation of the Asia Pacific Accreditation and Certification Commission (APACC) through an on-site visit this week, from October 4-6, 2023.
This is TWC's 5th cycle of the accreditation process which was previously held in 2008, 2012, 2015, and 2018.
The Center was evaluated in the following seven (7) criteria: Governance and Management, Teaching and Learning, Human Resources, Research and Development, Image and Sustainability, Other Resources, and Support to Students.
The APACC validation was spearheaded by the Lead Accreditor Pn. Noor Aidi Nadzri from Malaysia and Member Accreditor Engr. Dr. Mian Khuram Ahsan from Pakistan.
They were also joined by Azam Khalid, Colombo Plan Staff College (CPSC) Observer, Paulo Anthony Mendoza, CPSC Acting Officer, and Lawrence Emil Gonzales, CPSC Observer and Assistant Documentation Officer.
A Message of Gratitude was delivered by DDG Vidal Villanueva III, Deputy Director General for Special Concerns, during the Exit Meeting and Closing Program at the Tandang Sora Hall, TWC.
An APACC accreditation brings benefits which include the international recognition of accredited institutions' quality, workforce employability, employer confidence, and most importantly, more scholarship and training opportunities for women and other members of the marginalized sector.