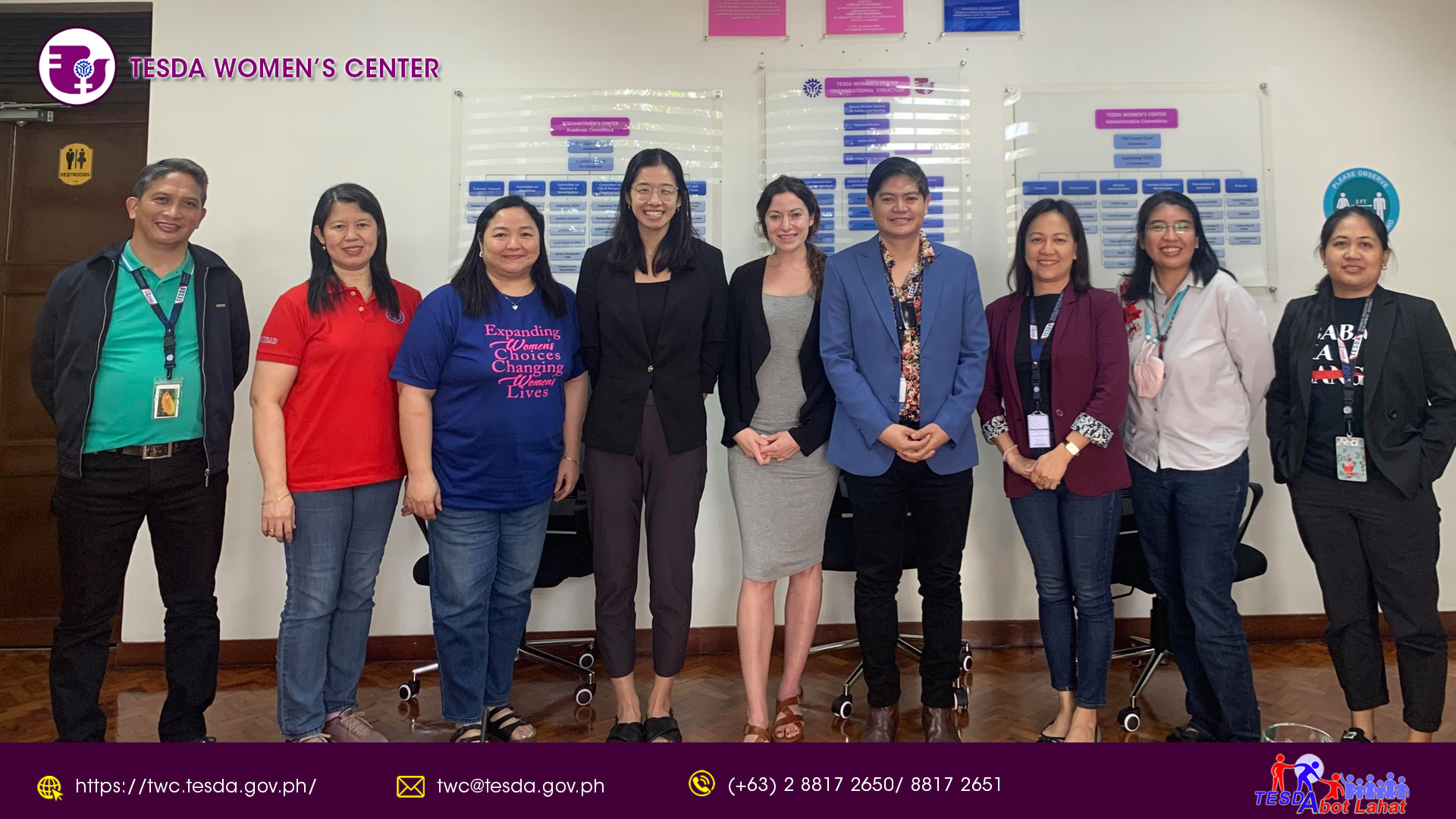 TWC Held Partnership Discussion with USAID
01-20-2023
Today, the TESDA Women's Center held a partnership discussion headed by Deputy Director General for Special Concerns, Vidal D. Villanueva III and the Center Chief, Angelica S. Gonzales, with representatives from United States Agency for International Development (USAID)- Palladium Kayla Marra, Senior Associate, Tiff Jiang, Associate and Abbey Pangilinan, Coordinator.

The said event aimed to initiate cooperation with the Center to promote improved health and employment outcomes for 4Ps graduates in the Philippines through USAID CATALYZE.

The USAID CATALYZE project is aimed to support social initiatives and achieve various development outcomes around the globe, including the Philippines to empower women workers and increase access to healthcare.

The TWC Supervising TESD Specialist Mylene H. Somera, Training Management Unit Head, Gerrelen D. Balbin and TMU Assistant Unit Head, Kimberly G. Bautista also joined the meeting.