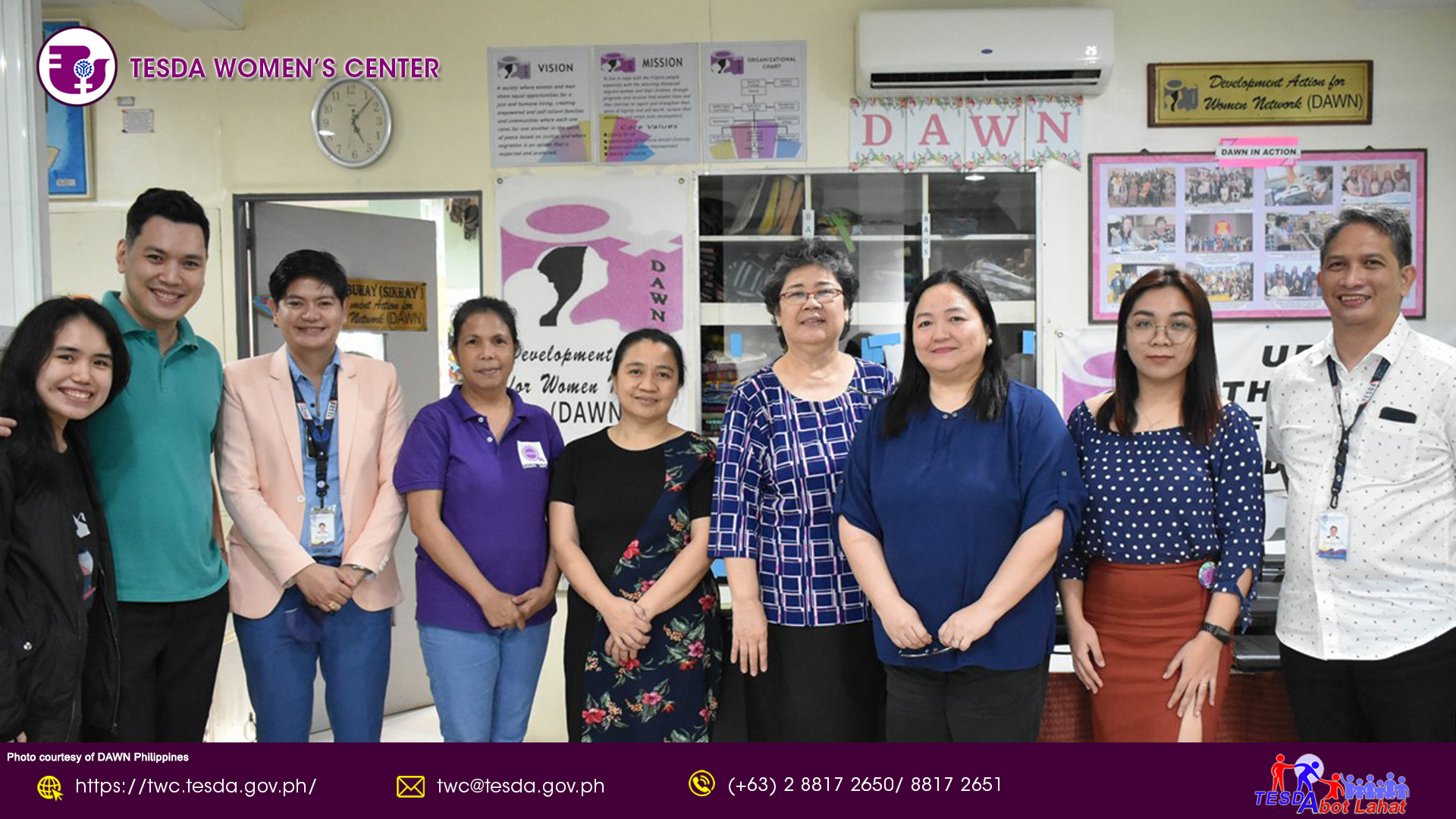 TWC Visits Development Action for Women Network
01-18-2023
DDG Vidal Villanueva III, TESDA's Deputy Director General for Special Concerns, and Ms. Angelica Gonzales, Chief of TESDA Women's Center, visited the Development Action for Women Network (DAWN) at the DAWN Office, Bacobo Center, Manila on January 18, 2023.

The benchmarking activity helped the Center to understand the needs and requirements of offering future weaving-related training programs at TWC and consider a possible partnership.

DAWN's Executive Director, Ms. Carmelita Nuqui, and her team: Masako Ono, Lance Velasco, Gilda Mosatalla, Mary Joy Barcelona, and Crezol Mar Navarro, discussed the various programs and support services offered by the organization.

TWC aspires to offer a new training program for women in collaboration with DAWN soon.