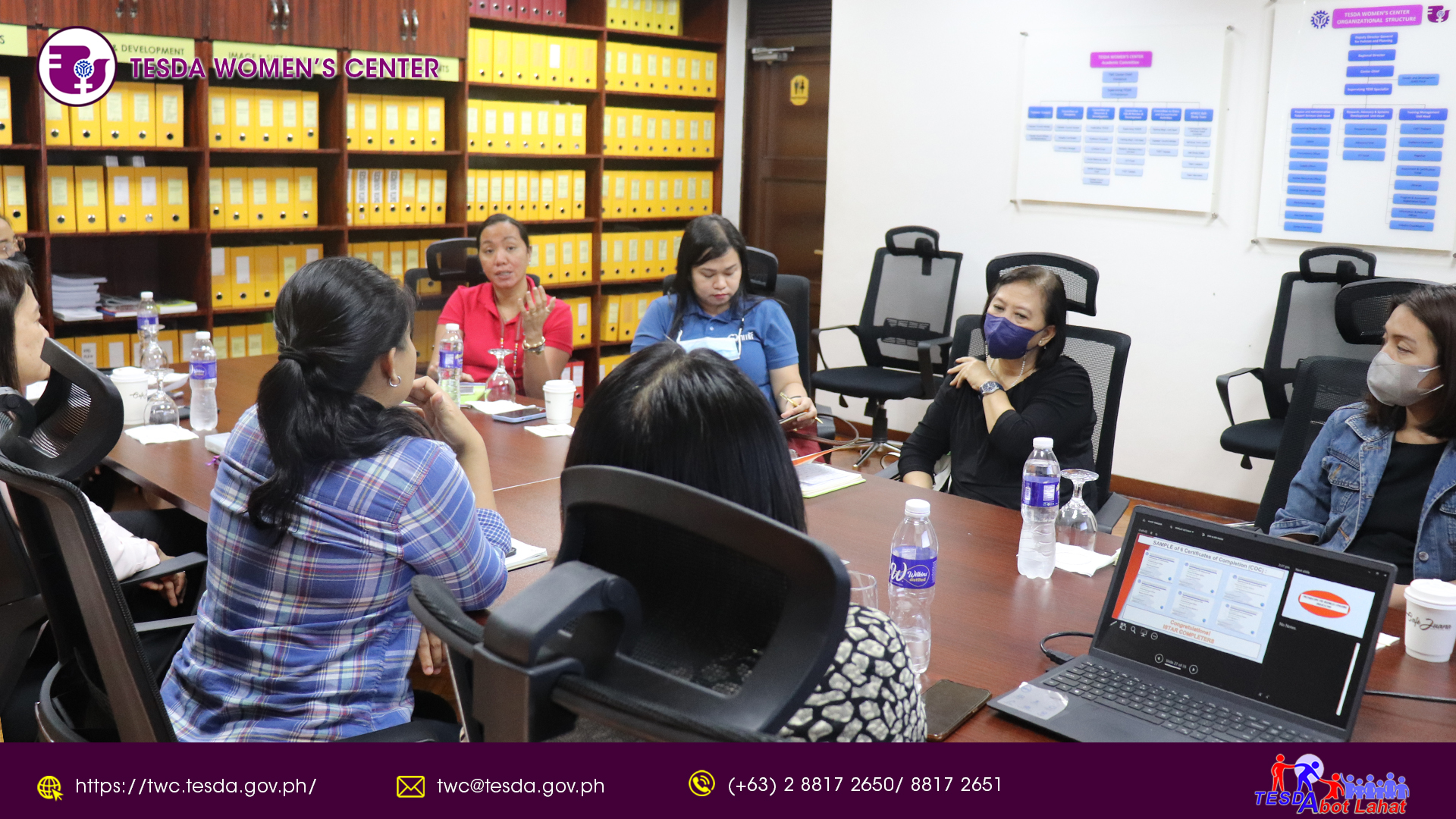 Negros Women for Tomorrow's Foundation Visits TWC
01-26-2023
The Negros Women for Tomorrow's Foundation (NWTF), Coca-Cola Philippines' iSTAR Implementation Partner from Visayas Region, visited the TWC on January 26, 2023.

Headed by Mylene Somera, Supervising TESD Specialist, and Kimberly Bautista, Assistant Head of the Training Management Unit, TWC welcomed the visitors and shared the best practices for implementing the TESDA and Coca-Cola Philippines iSTAR Program or the online version of the Sari-Sari Store Training and Access Resources (STAR) Program.

The NWTF team included Ma. Nicole Baroy, Client Services Department Head and iSTAR Program Manager, and Christy Joy Alindao, Client Services Department Supervisor.

It was also a privilege for TWC to be visited by the former Chief of the Center and now the iSTAR Project Manager from SAGE Lighthouse Ideas Inc., Maria Clara B. Ignacio, and Aiffa Santos, iSTAR Project Assistant.

TWC looks forward to strengthening the implementation of the iSTAR Program, which provides entrepreneurial skills training to Filipinos, especially women.