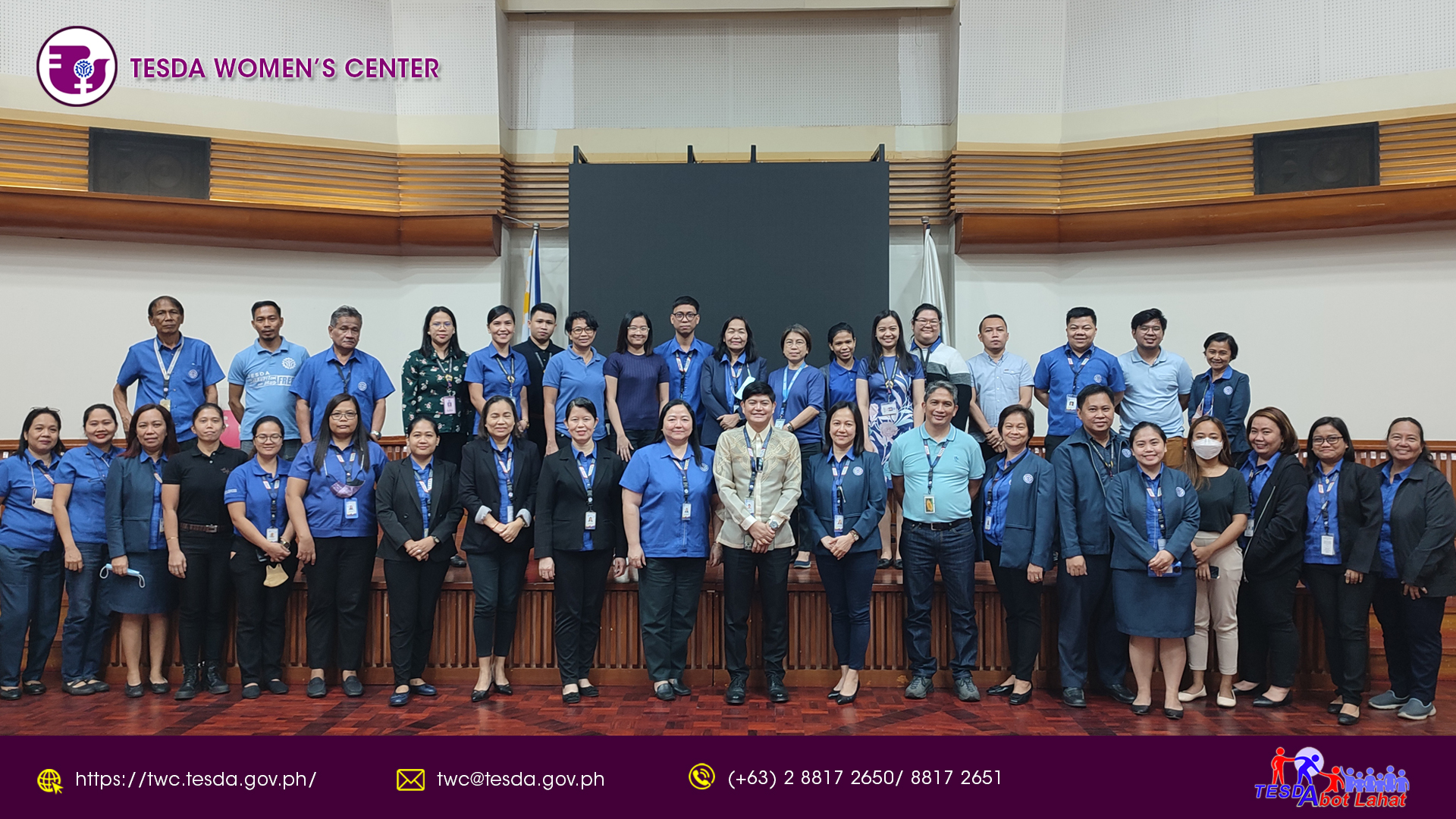 TWC Held First General Assembly with New Deputy Director General
01-30-2023
The TESDA Women's Center (TWC) family held its First General Assembly with the Deputy Director General for Special Concerns, DDG Vidal D. Villanueva III, today, January 30, 2023, at the Tandang Sora Hall, TWC.

During the meeting, DDG Villanueva reiterated the details of TWC's Institutional Development Plan (IDP) for 2023-2028 on its first year of implementation, encouraged participation and cooperation to the TWC 25th Anniversary Celebration and APACC Renewal, strengthening partnership through adherence to Republic Act No. 8525 or the "Adopt A School" Program, upgrading of facilities and equipment primarily for training delivery, upskilling of TWC personnel in preparation to the nationwide expansion of TWC programs and services to women.

DDG Villanueva also emphasized the implementation of TWC's Observance on Austerity Measures for sustainability and environmental care.