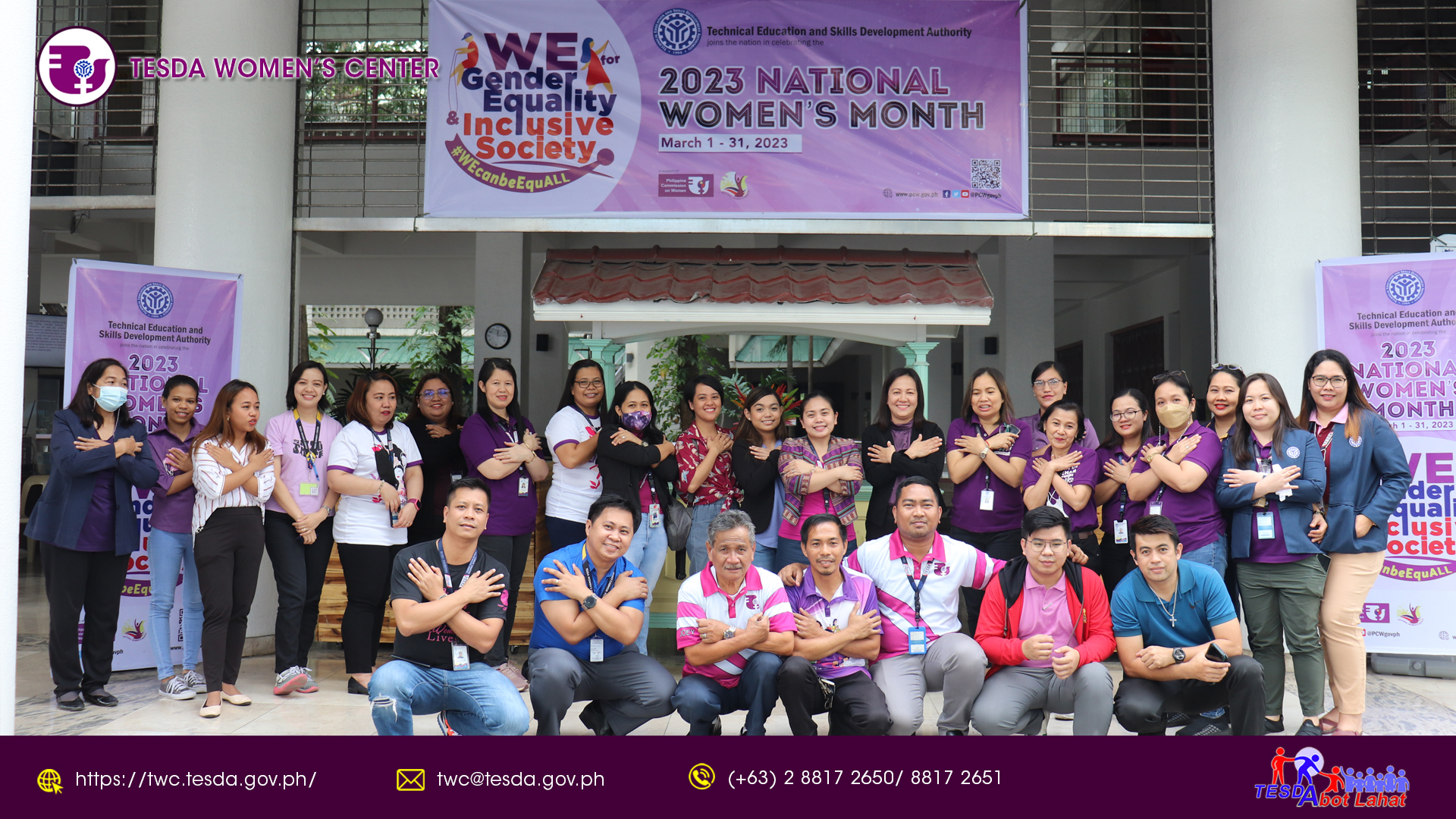 TWC Supports National Women's Month 2023 Celebration
03-08-2023
HAPPENING NOW:

Today, March 8, 2023, the TESDA Women's Center in coordination with the TESDA GAD Focal System joins the Annual International Women's Day by supporting the #PurpleWednesday Initiative by wearing purple to signify support for women's empowerment and gender equality especially this March.

The TWC also spearheads the conduct of "SERBISYO PARA KAY JUANA" to showcase the skills of graduates and trainers and provide Juanas (all female employees, female trainees, and walk-in training applicants) with complimentary treats from Barista, Bartending, and Cookery TVET programs.

These initiatives promote our advocacy to embrace equity in order to achieve social inclusion and gender equality in TVET.