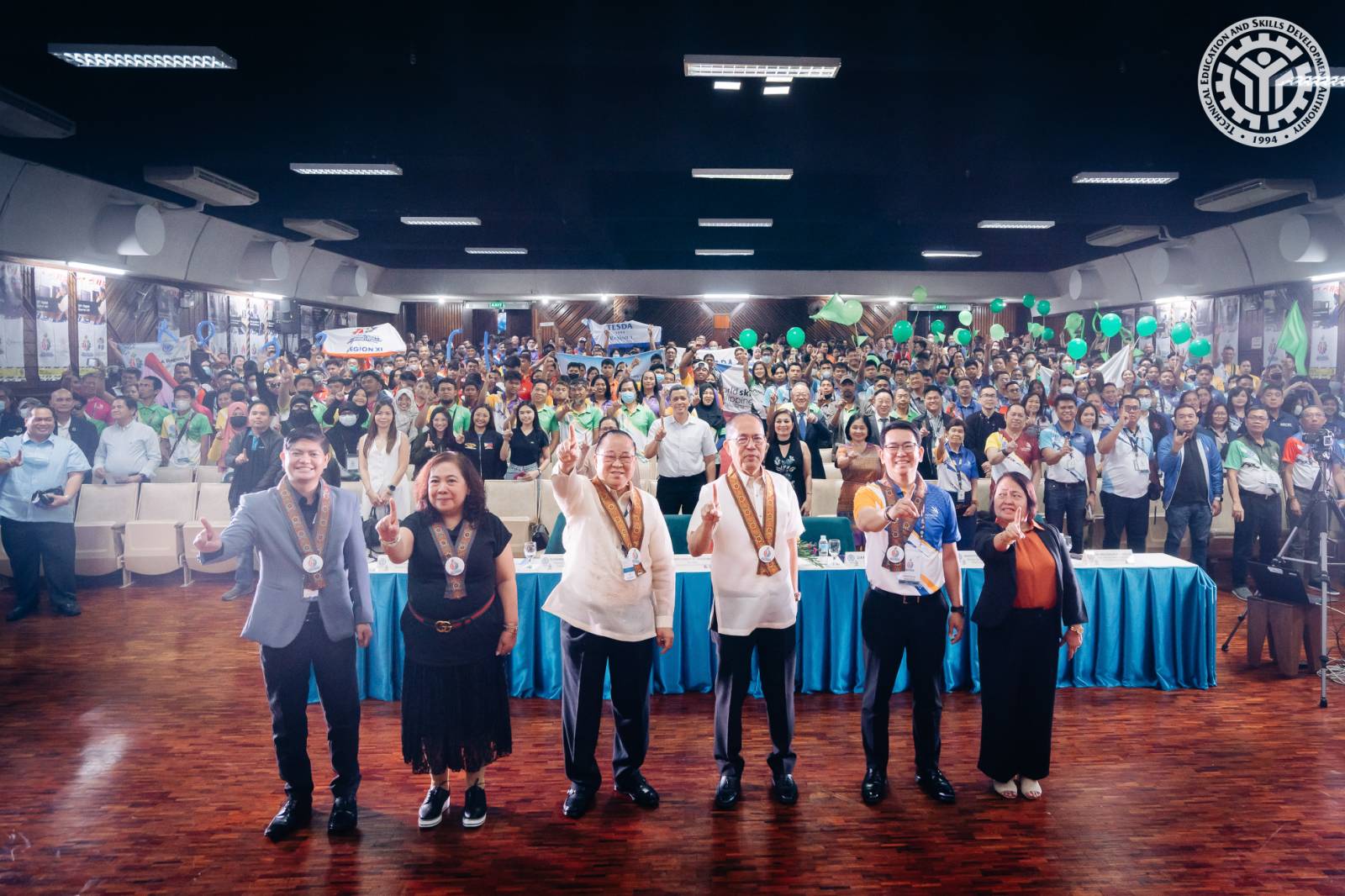 TWC Spearheads PNSC2023 Opening Ceremony Technical Support
03-27-2023
On March 27, 2023, TESDA formally opened the Philippine National Skills Competition 2023 during a ceremony at the TESDA Auditorium in Taguig City.

Department of Labor and Employment (DOLE) Secretary Bienvenido Laguesma, together with TESDA Director General Danilo Cruz graced the event, along with more than 300 competitors and experts from different Philippine regions.

TESDA Deputy Directors General Rosanna Urdaneta, DDG Aniceto Bertiz III, DDG Vidal Villanueva, and other TESDA officials and stakeholders were also present.

The skills competition is an avenue for TVET graduates and workers to showcase their skills and have the chance to represent the Philippines in the upcoming ASEAN Skills Competition in Singapore.

This hybrid forum gathered TESDA officials, GFPS - ExeCom Members, and other stakeholders to discuss issues and matching strategies to address gender discrimination and promote social inclusion and safe spaces in TVET.

Mr. Wesley E. Tattao, TESDA Women's Center's Technical Support Staff spearheaded the technical team during the event.