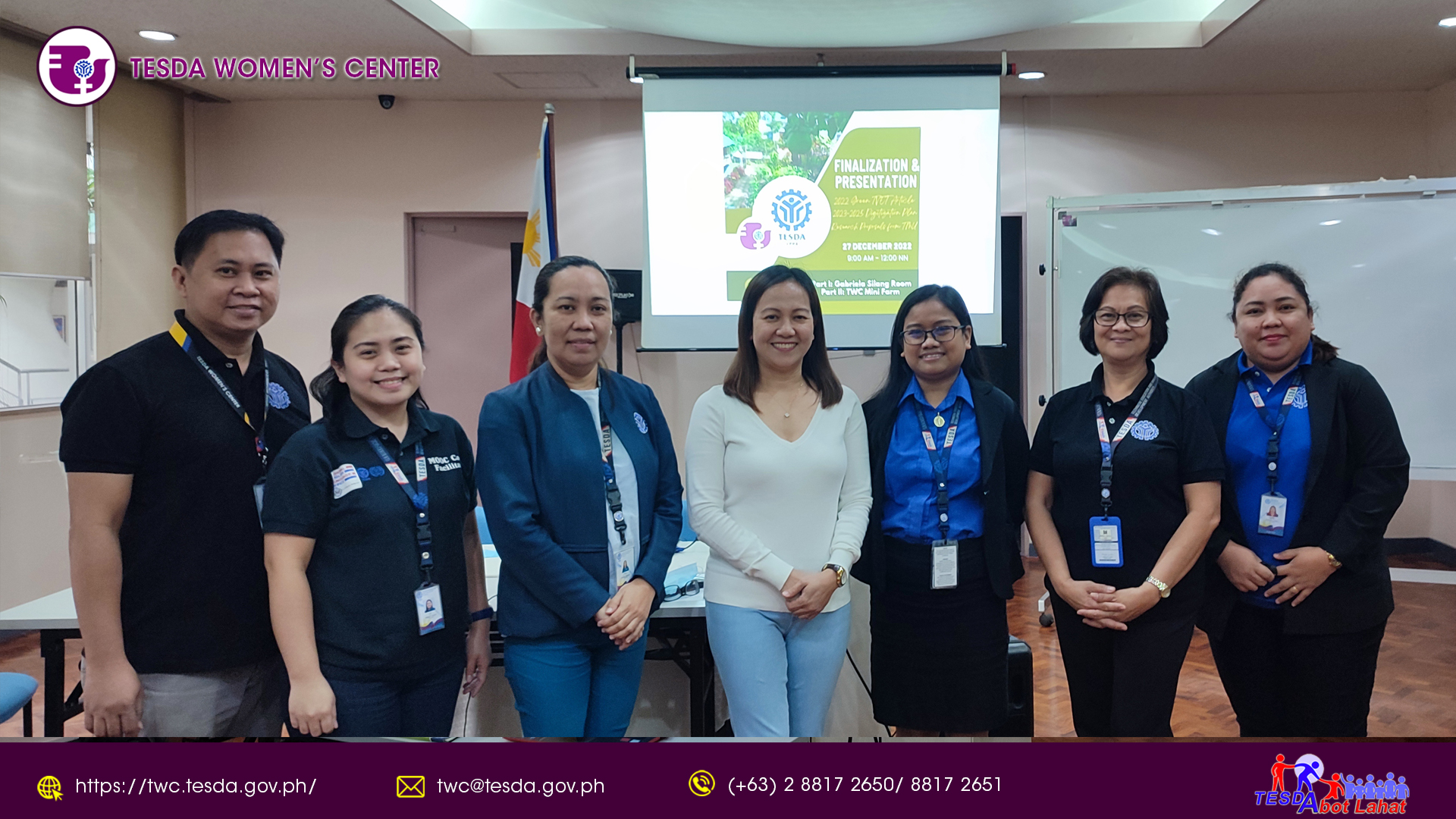 TWC's RAGADU Initiates Finalization of TWC's Green TVET Article, Digitization Plan
12-27-2022
As we approach the end of 2022, the TWC Research, Advocacy, Systems, and Gender and Development Unit (RAGADU), headed by Ms. Mylene Somera, Supervising TESD Specialist, initiated the conduct of the Finalization of TWC's Green TVET Article, Digitization Plan, and Presentation of the List of Research Proposals.

Ms. Joenna Tabu Tattao, Senior TESD Specialist, presented the TWC's 2022 Green TVET Article submitted to the NITESD and Green Technology Center while Ms. Hannah Zitah Louisse Dela Cruz, TESD Specialist II, presented the List of Research Proposals prepared by the Center's Trainers to be implemented in the 1st semester of 2023.

Mr. Wesley Euplas Tattao, Technical Support Staff, presented the Finalized Digitization Plan for 2023-2025, supported by all the attendees including the Unit Head of the Finance and Administrative Support Services Unit (FASSU), Ms. Ritchie U. Brigas.

These presentations and initiatives ensure that the Center's plans and continuing programs and activities shall be sustained and strengthened for a better 2023 as we continue to work for a gender-fair, inclusive, and safe spaces in TVET.