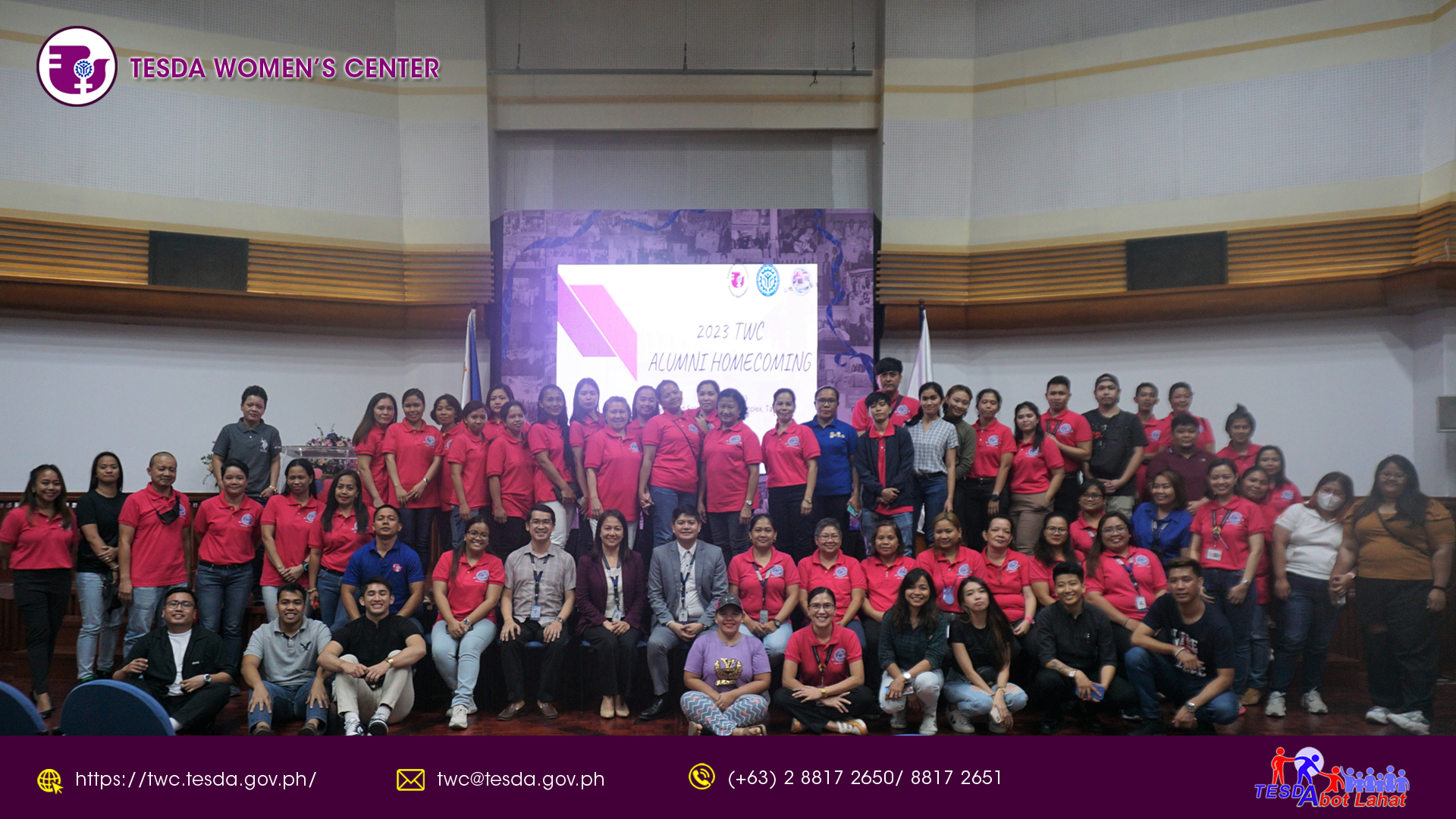 TWC Celebrates with Alumni through Homecoming
04-25-2023
In celebration of the 25th Founding Anniversary of TESDA Women's Center, the TESDA Women's Center Alumni Association (TWCAA) organized an Alumni Homecoming which includes various activities such as Skills Competition, Thanksgiving Mass and a General Assembly.

The Thanksgiving Mass was officiated by Rev. Fr. Benjamin M. Javier III and was attended by TWC Employees, graduates and trainees. Two skills competitions were also held during the event; Barista NC II: Latte Art Competition with two (2) participants and Bartending NC II: Mocktails Mixing Competition.

Various activities were also conducted such as the presentation of HERstories of successful graduates and the oath taking of newly elected TWCAA officers.