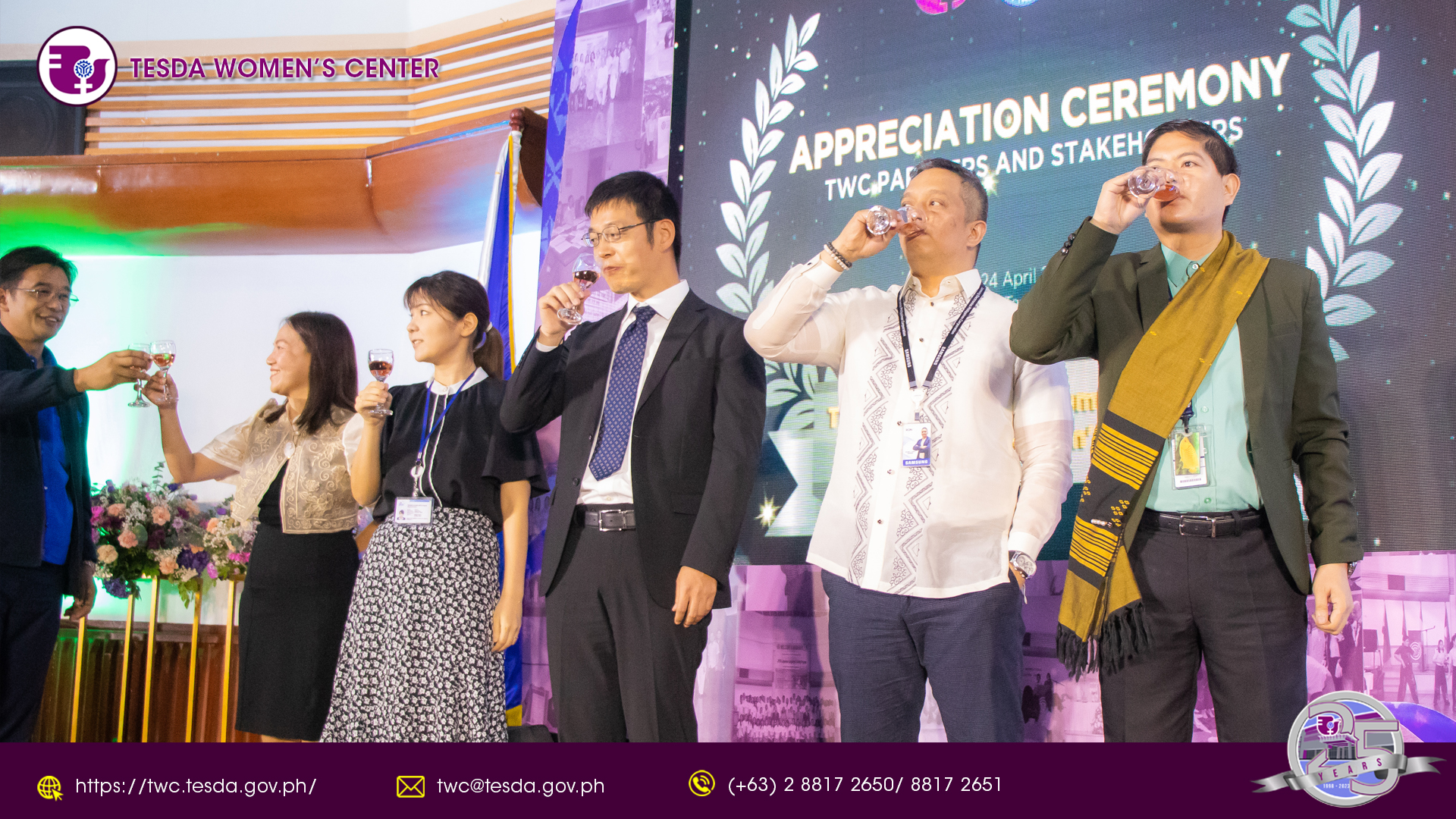 TWC Recognizes Partners and Stakeholders with Appreciation Ceremony
05-24-2023
One highlight of the TESDA Women's Center's 25th "Silver" Founding Anniversary was the App Ceremony with Partners and Stakeholders conducted on 24 April 2023 at the Tandang Sora Hall, TWC.

The ceremony, hosted by Joenna Tabu Tattao, TWC's Senior TESD Specialist, conveyed the heartfelt gratitude of the Center to all its external partners and other stakeholders by recognizing their valuable contributions to the TWC's integrity and success.

Forty (40) external partners from various sectors, international organizations, national government agencies, sponsoring companies, academe, and members of the Center Advisory Council (CAC) and twenty-two (22) within TESDA were awarded Certificates of App and Tokens.

The Deputy Director General for Special Concerns, DDG Vidal Villanueva III, delivered the welcome remarks, and the Messages of Support were shared by Ronald Joson, Senior Manager of Samsung Philippines and First Secretary of the Embassy of Japan in the Philippines, Labor Attache Chihiro Kanno. The Japan International Cooperation Agency (JICA) also graced the occasion with its presence through Ms. Kana Shimizukawa.

The National Institute for Technical Education and Skills Development (NITESD) Executive Director, David Bungallon, represented TESDA Director General Danilo Cruz and the Deputy Director General for Policies and Planning, DDG Rosanna Urdaneta during the ceremony. ED Bungallon also led the Ceremonial Toast symbolizing unity among all the TWC partners and stakeholders and continued support to the twin goals of gender equality and women's empowerment in TVET.