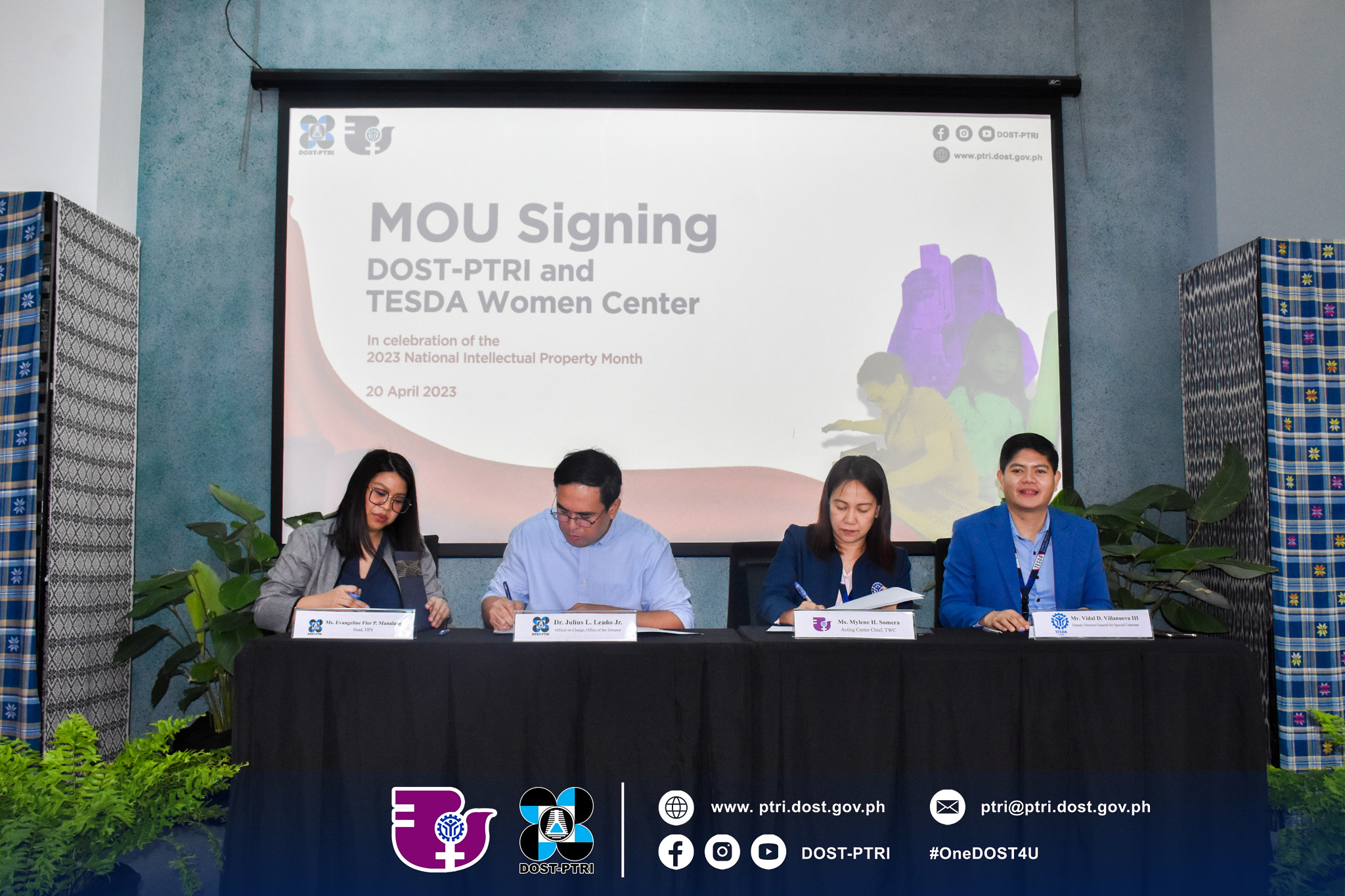 TWC Signs MOU with DOST PTRI for Weaving and Making Creative Products
05-20-2023
The DOST-Philippine Textile Research Institute (DOST-PTRI) signed a Memorandum of Understanding with TESDA Women's Center to co-develop a training program and competency-based curriculum that will further boost the interest of women in weaving and making creative products. The training will extend to digital designing, while the curriculum will incorporate 21st Century Skills.

This partnership will allow women to be empowered, competitive, and have an equal opportunity - especially in weaving that will help boost the local textile industry. It will benefit the garment and handloom weaving sectors, among others to come up with value-added textile, decorative, functional, and fashion crafts.

TESDA Women's Center advocates and provides programs and services geared towards quality-assured, inclusive, and gender-fair TVET. The center envisions being the platform for spearheading enterprise-based programs related to the creative industry and garment sectors for women in TVET such as the Handloom Weaving.

DOST-PTRI, a research and development institute, has been developing machine designs, technologies, and textile materials like yarns and dyes to aid the handloom weaving sector and enable the weavers to efficiently produce high-value products. It offers training in Basic and Advanced Handloom Weaving, Weave Pattern Drafting, and Natural Dyeing, among others. To know more about the Institute, visit our website at https://ptri.dost.gov.ph/