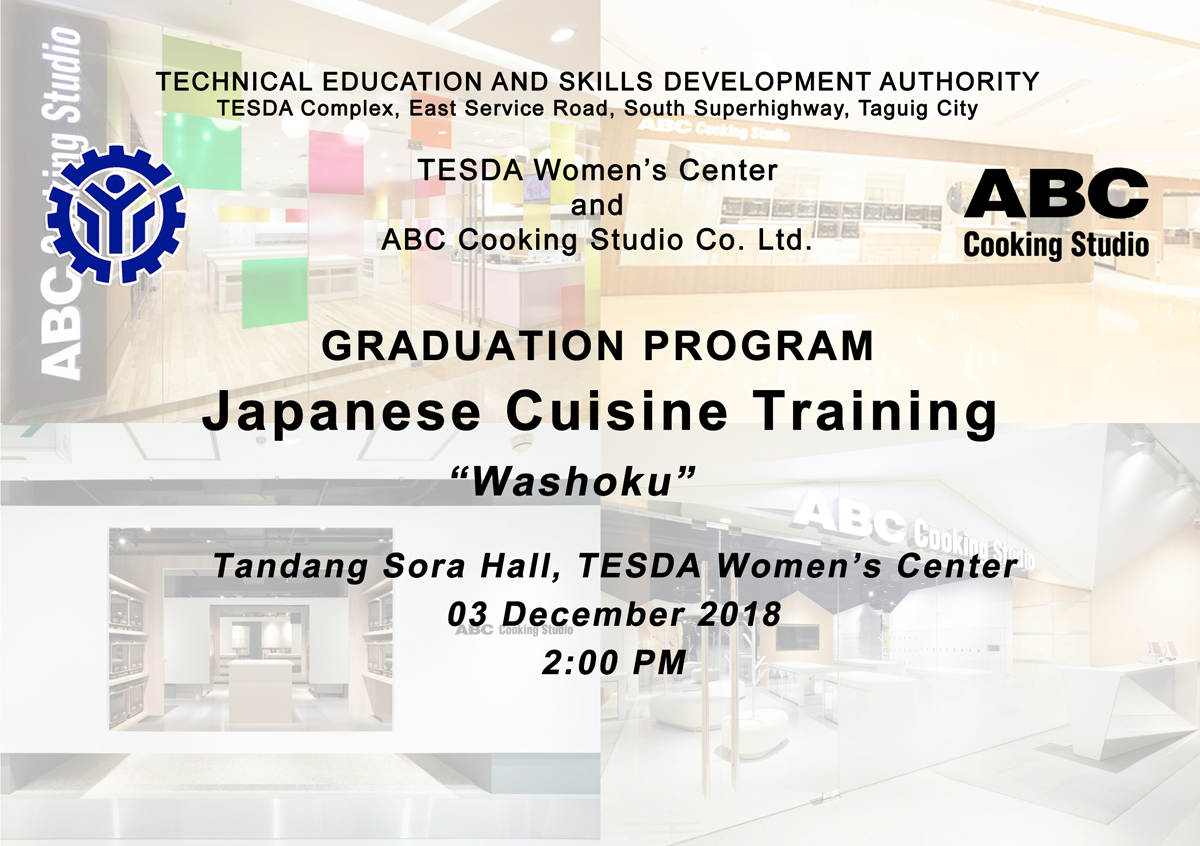 Graduation Program of Japanese Cuisine Training
12-03-2018
Calling the Attention of all 2018 Graduates of Japanese Cuisine Training at the TESDA Women's Center
There will be a Graduation Program of 2018 Japanese Cuisine Training to be held at the Tandang Sora Hall, TESDA Women's Center. Please confirm your attendance to this event. Please contact Ms. Rose Nasol at 0923-4843707 or Ms. Jenilene Dalan at 0905-2950812 on or before November 28, 2018.
Also, we are compiling pictures of activities/training of Japanese Cuisine to create a video, we would like to ask for photos or videos that you could share to us. Please send it to elmendoza@tesda.gov.ph.
Thank you and see you all to the Graduation Program.